Alientech K-Tag Master Tuning tool all Protocols
Alientech K-Tag Master Tuning tool all protocols activated, this is the full monty Alientech K-Tag Master tuning system. With all protocols open and activated for all vehicles.
Brand new Master Version Alientech K-Tag tuning system. And, with full 12 month licence on all protocols available too.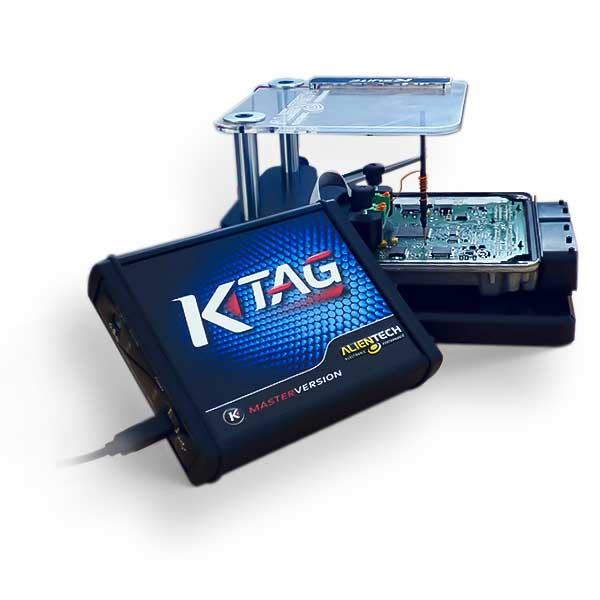 Complete with the standard Alientech K-Tag ribbon cables, and connectors. And, further probes are available too if required. This Alientech K-Tag Master tuning tool kit is the full master version. So it is not linked or paired to any other tuning tool or operator.
Part number Alientech 14KT00KTAM
Alientech K-Tag Master Tuning tool all protocols. Alientech part numbers 14KT00KTAM and 14KTMA0000
Fully active means this tool can tune and cover all ecu type listed. This means all ecu types can be tuned, and is not limited to categories, such car make makes, or modes, trucks, etc. Its fully active for all. And so for example, motorbikes, cars, marine, as well as truck and tractor tuning ecu's are all active for  and ready.
The tool is ready to use with map writing software, so you can write your own tuning files. Or master tuning files ready to load and use are also available too if in a rush, or more convenient. Full Alientech approved tuning file writing courses are also available, as well as all other Alientech tuning tools and accessories. Including universal probes, positioning frames and the full set of K-Gear probes and connectors are normally kept in stock. These connectors can make connecting to the ecu much easier. And, reduce the need to solder to the board of the ecu too.
All tuning tools and software and sold by Paramount come with set up support. And, installation set up and support in on hand, and free! And if you cant get to us, don't worry. Your training on the Alientech K-Tag Master tool can also be online via skype. International and tax free sales available subject to location on Alientech tools and tuning equipment.
As well as tuning file writing training, both online and in class – training on both kess and K-tag tuning tools, as well as ecm titanium tuning software.