Armytrix BMW M3 M4 200 Cell Cats
Armytrix BMW M3 M4 200 Cell Cats and exhaust systems supplied and fitted by Paramount Performance. New BMW G80 and G83 200 cell cat pipes. Paramount Performance have been appointed the official Armytrix UK dealer. Paramount offering a worldwide supply and shipping, tax free to many locations. As well as a full UK fitting service too for both exhaust systems and Armytrix 200 Cell Cats
Armytrix BMW M3 and M4 200 Cell Cats and exhaust systems supplied and fitted by Paramount Performance. New BMW G80 and G83 200 cell cat pipes. Paramount are the approved Armytrix UK dealers. Offering a worldwide mail order service for the full range of Armytrix exhaust systems, 200 cell cats and de-cat pipes. As well as a UK fitting and installation service.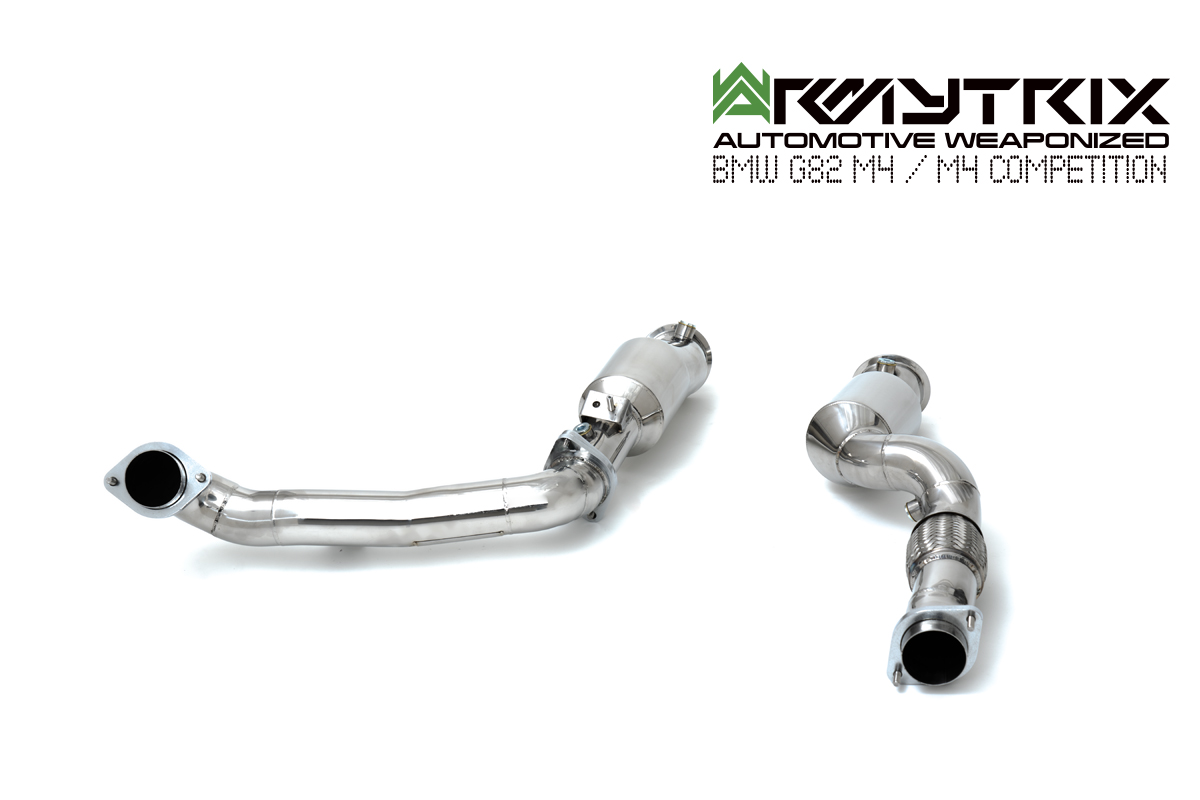 Ceramic coated BMW cats and de-cat pipes also available, as well as The full range of Armytrix exhaust. Paramount pride them selves of only offering the very best products and services. BMW tuning experts, the team will be happy to offer advice and support to your tuning project
These Armytrix 200 cell cats should meet European emission regulations, but when undertaking a modification of this nature, it is always best to check your local and regional regulations to ensure they will meet your local legislation
Including BMW performance tuning, remapping, custom and staged tuning. As well as BMW gearbox tuning for the ultimate in track performance. Paramount operate a 300bhp 4×4 rolling road, custom tuning software is written in house and is specific you tour car, its set up and your requirements.
Worldwide mail-order, tax-free sales, and UK fitting service is available, please mail the team with any questions so we can offer you the best option for you and your BMW, mail us at  [email protected]