Armytrix exhaust Audi R8 – Titanium
Armytrix Exhaust Audi R8, exhaust systems supplied and fitted by Paramount Performance. Paramount are the Approved Uk supplier for all Armytrix exhaust systems. And unlike many suppliers, Paramount also offer a full fitting service to if required. The fitting is important, the very advances Armytrix exhaust systems, and active sound are really quite a complex installation. Which needs to be undertaken by trained experts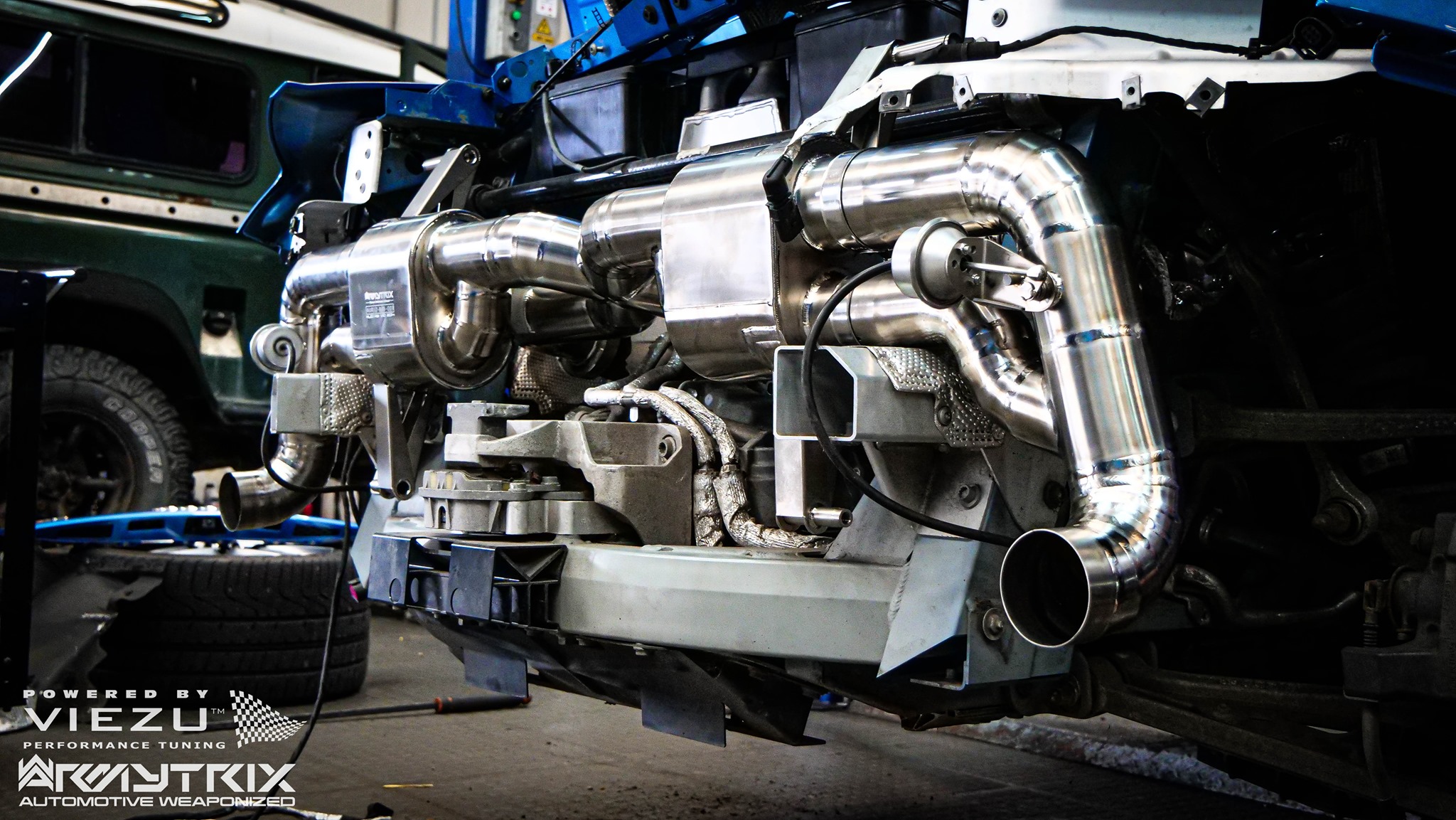 Armytrix offer a full range of Audi R8 exhaust systems covering the Audi R8 V10 and R8 V8 too. Both R8 Coupe and R8 Spyder exhaust Systems. The system listed here is the R8 V8 MKI Facelift Coupe and Spyder Exhaust system, but all other versions are available. Please mail for details with your vehicle details.
There is a sound clip here of this stunning R8 Exhaust system : Click Here
The Armytrix titanium exhaust systems are quite literally the best of the best. Look, sound and the app control of the sound really puts them in a league all of their own. Paramount have been fitting performance exhaust systems since 1986. And in all this time, the Armytrix systems really do stand apart from other suppliers.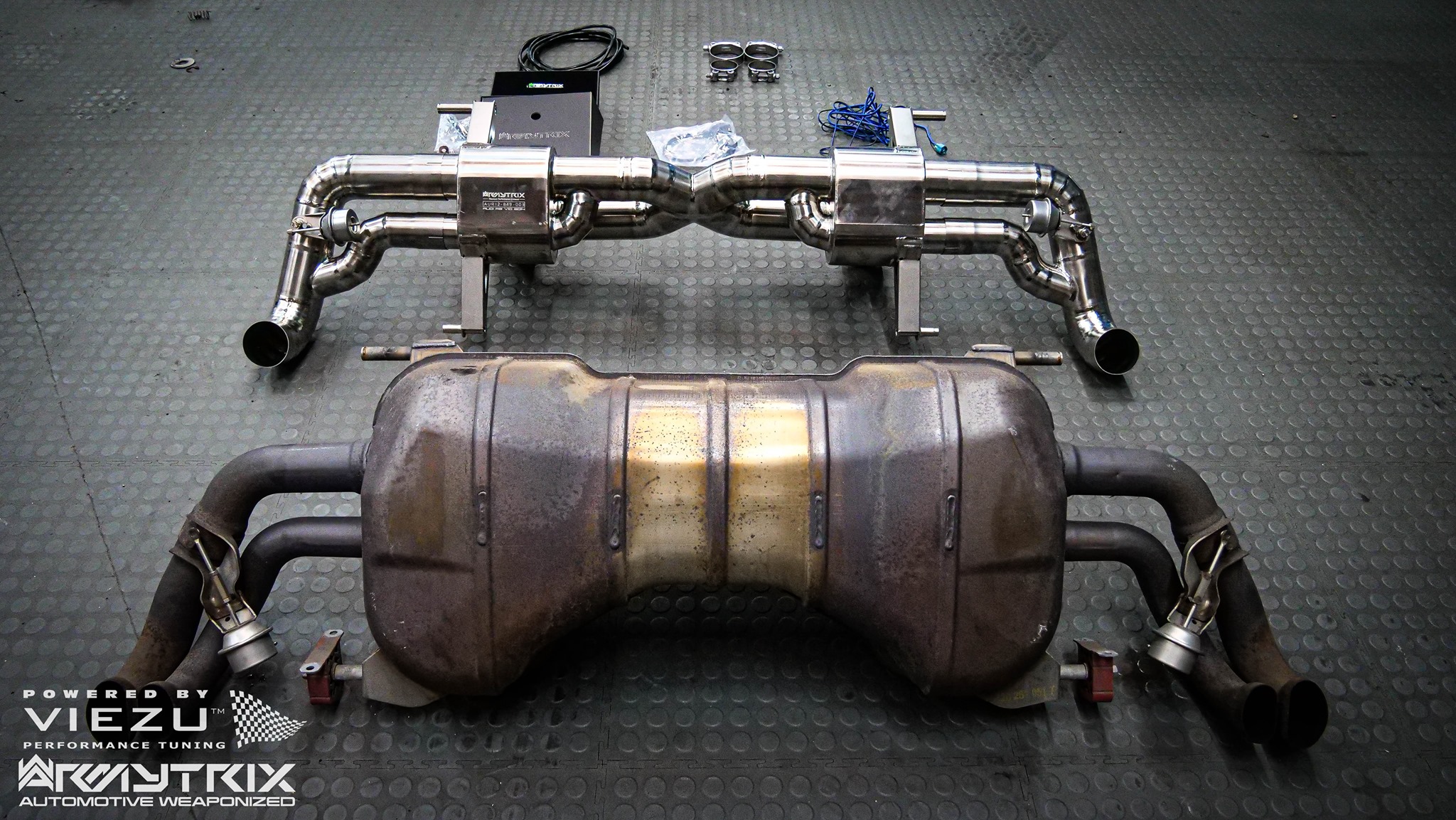 The full range of Armtrix exhaust are available, from Audi, to VW, covering BMW, Mercedes, Porsche, Lamborghini, Ferrari, and many other high end motor vehicles.
Worldwide mail-order, tax-free sales. UK fitting service is available. Please mail the team with at questions at [email protected]
Please be aware the price here is best estimate, there are some options of tip choice, and exhaust systems which may effect the final price, please mail us with your model, and year of manufacture so we can give you the options for your exact car