Autotuner tuning tool, slave set up, support, service.
Autotuner Slave Tuning Tool. The Autotuner ecu remapping tool is an ecu remapping and tuning tool. And so it is ideal for chiptuning and installing remapping software to a vehicle's ECU. The Autotuner tool reads and writes original and tuned software from a vehicles ECU through the OBD port and direct to the ECU too. Making this an OBD tuning and bench tuning tool in one device.  The Autotuner tuning tool  is available in both master and slave versions. This is the slave version of the tool here for sale, and the master is also available and in stock.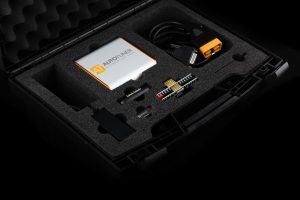 The Slave Autotuner system has a 5 year warranty. It comes with free training session, installation and support. Live tech support and file service is open 7 days a week
Book your free training and demonstration session now! and claim your first 5 tuning files free!
Live tuning file service is available 7 days a week. And with 1hr max file wait times, tuning software is custom and bespoke, so it can be custom made to vehicle modification and upgrades. Tuning tools come with set up and installation support.
Link your slave Autotuner tool to any master you want
Master tools can be seen here: Autotuner Master