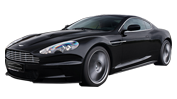 Aston Martin DBS Tuning, Remapping & Exhausts
Display 15 Products per page
Aston Martin DBS OBD Tuning Tool

Aston Martin DBS Tuning – Aston Martin DBS OBD Tuning Tool

Our Aston Martin DBS Tuning and ECU remapping system is available to all Aston Martin DBS drivers, with this unique Aston martin DBS tuning system you can tune your DBS yourself – really it is that easy, where ever you are in the world you can plug into your Aston Martin DBS and upload a new high-performance tuning file, the Aston martin tuning can be adapted for modification, fuel grade or driver requirement. – international support is standard at Paramount.

The Aston Martin DBS Tuning system is small and portable, we can set the tuning for your Aston Martin tuning, and you can up load any time, its quick, safe and insured – and like all our tuning comes with a 30-day no-quibble guarantee, if you are not delighted with our tuning of your Aston Martin DBS, simply reset your DBS to standard and return your Aston Martin tuning system to us within 30 days for a refund. But once you drive your Aston Martin tuned, you are not going to look back!

Try, test and buy with confidence, the driver operated Paramount Aston Martin DBS Tuning tool in stock now!