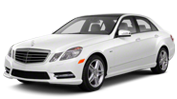 Mercedes e class tuning and remapping
Display 15 Products per page
Mercedes Cover – Luxury Custom Tailored Indoor cover

Mercedes Luxury Custom Tailored Indoor – Car Cover for your Mercedes Benz

The ultimate treat for your Mercedes, keep your Maserati snug and warm this winder is one of our Mercedes custom car covers, choose your colour, piping, and logos to match your Mercedes.

UK manufactured, fully bespoke indoor Mercedes car cover. Our custom made Mercedes indoor car covers are each individually hand made to order for each specific customer and their Mercedes.

These luxury Mercedes car covers are the finest you can buy, manufactured from a thick cotton acrylic with a soft protective fleecy inner

Piping can be added, as can a Mercedes logo on the hood if required, comes complete with its own storage and carry bag.

The indoor Mercedes car covers are fully breathable, very soft and are available in a choice of 20 colours for the cover and piping – please specify your choice when ordering.

The picture shown of the Mercedes car cover is just for illustration, each custom car cover is specifically tailored to fit your pride and joy snugly and unique to you and your Mercedes

Worldwide mail order available. If you have any questions please let us know, you can mail us [email protected]

Mercedes E class Engine Tuning – V-Switch Home Tuning and ECU Remapping E Class

Mercedes E-Class Engine Tuning – V-Switch Home Tuning and ECU Remapping E-Class

Want to take charge of your Mercedes E Class tuning and remapping – now you can with our Mercedes E-Class V-Switch Home Tuning system

Giving you the power to choose – the s-switch is a switchable tuning system that allows you, the driver, to choose the tuning of your Mercedes E class as often as you like, the V-Switch is a portable, standalone customer based programmer that is very easy to operate and gives you true lexibility in your Mercedes E clss tuning and remapping, what you want from your Mercedes.

Choose from any of the below:

• Factory original
• Maximum economy
• Power and eco blend
• Maximum power road
• Track and Race-day
• Valet mode (Reduced full power, ideal when you're not behind the wheel!)

The V-switch Mercedes E Class tuning system is designed to be used by the driver, you can read and write the tuning and chnage it af often as you like without the need to go to a dealer to have your Mercedes E Class tuned, it can also store three different tuning files and settings, – one original file and two modified tuning files, Most Petrol and Diesel Vehicles from 2002 – 2009 can be tuned, however, there are some exceptions, please mail us to find out more if in doubt.

Mercedes E Class Tuning and ECU Remapping

Mercedes E Class Tuning and ECU Remapping

Custom and bespoke Mercedes E Class tuning and remapping from Paramount Performance. Paramount's Mercedes remapping is not off the shelf. Meaning the tuning and remapping software can be custom set up. Dialed in and tailored to you and your specific requirements.

For diesel Mercedes tuning, this can include power, performance, torque and fuel economy. While Paramount's petrol Mercedes tuning tend to be more focussed on Power, throttle response, torque and BHP.
---
With a long history in supplying ECU remapping and tuning services to premium vehicles, it is no surprise that Paramount Performance has extensive experience in Mercedes tuning and Mercedes remapping, as well as the supply of Mercedes performance parts and upgrades.
Paramount Performance offers Mercedes ECU remapping and Mercedes performance parts to a number of different Mercedes vehicles. Our experts are adept at providing advice on how to get the best from your Mercedes tuning and can advise on various performance upgrade options and performance parts to really enhance the power and torque of your Mercedes engine. Paramount Performance has many years of experience in tuning Mercedes vehicles, and uses a 3000bhp rolling road to customise, test and perfect the Mercedes tuning it provides. Before and after dyno graphs enable customers to see the performance gains as a result of their Mercedes remapping.
Performance parts complement the Mercedes remapping provided by Paramount Performance. The range is extensive and consists of parts for the Mercedes A45 AMG, Mercedes C63, Mercedes E Class, Mercedes ML, Mercedes S Class and Mercedes SL/SLS.
Mercedes performance parts available include high performance air filters, which increase airflow into the engine and really enhance the ECU remapping, and coupled with stainless steel exhaust systems and 200-cell sports catalytic converters, the upgrades are really brought to life. Paramount Performance can also supply a range of home tuning options for Mercedes vehicles for customers who prefer to order online and install their Mercedes remap themselves using a plug and play device.
Paramount Performance can also supply custom-tailored indoor car covers to protect your pride and joy. Made from thick cotton-acrylic with a soft, fleecy lining, these covers are fully breathable, very soft and available in a choice of twenty colours.
If there are any performance parts and styling options you are interested in, but don't see listed, please contact us now. Paramount Performance is used to taking on bespoke work for our customers and enjoys working with customers to provide products and experiences that exceed their requirements.