Jaguar F-TYPE 3.0 V6 Exhaust System
Jaguar F-TYPE 3.0 V6 Exhaust System. This valve-controlled catback exhaust system has been exclusively developed by Paramount Performance. Designed to give your Jaguar F-TYPE 3.0 V6 a roar similar to that of the V8.  The valve control gives you the ability to drastically reduce the sound from your exhaust when you need to you, or open the exhaust up to give your F-Type a truly ferocious sound!
This kit is the only one on the market for the V6 Jaguar F-TYPE that can integrate the valve controls with the existing valve controls built into your car.  For models that don't include existing valve controls, the exhaust kit comes complete with a remote control to allow easy change of the exhaust sound.
The drastically improved sound is accompanied by stunning looks, this stainless steel exhaust system really looks the part, and even comes with a lifetime corrosion warranty.
Available for installation at our HQ or can be shipped world-wide, see the "supply option" in the shop.
As and additional option, why not finish the look with some Fighter Jet Exhaust Trims!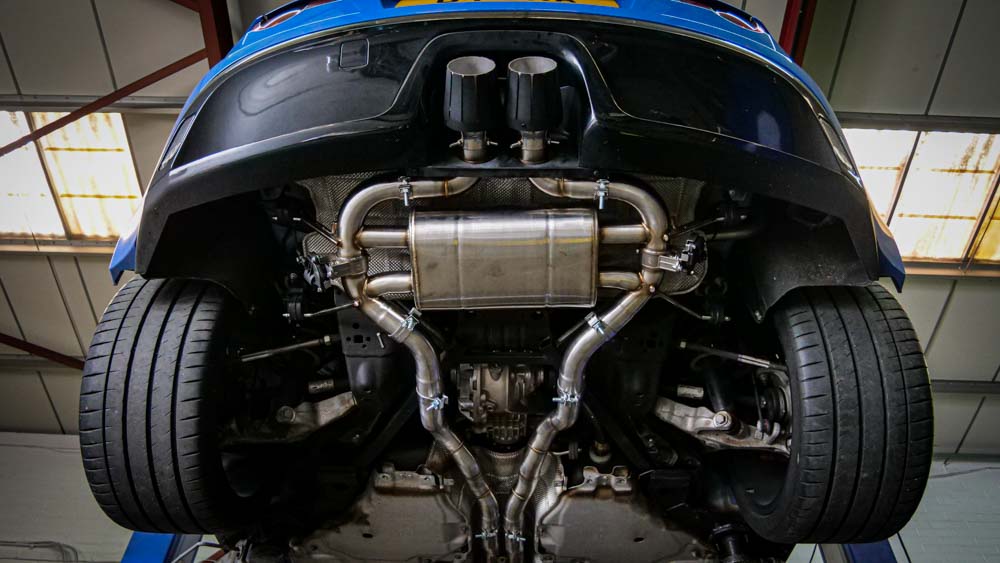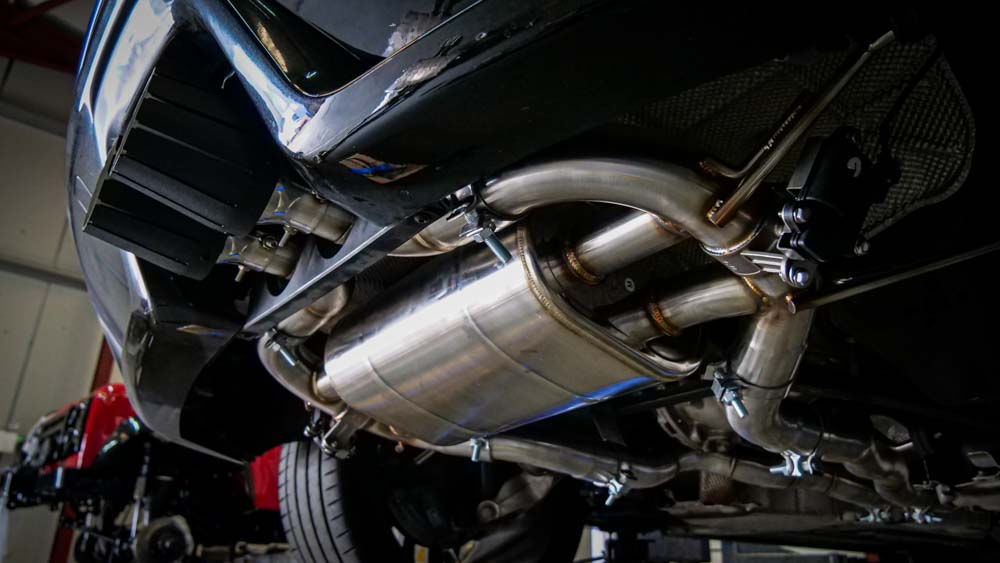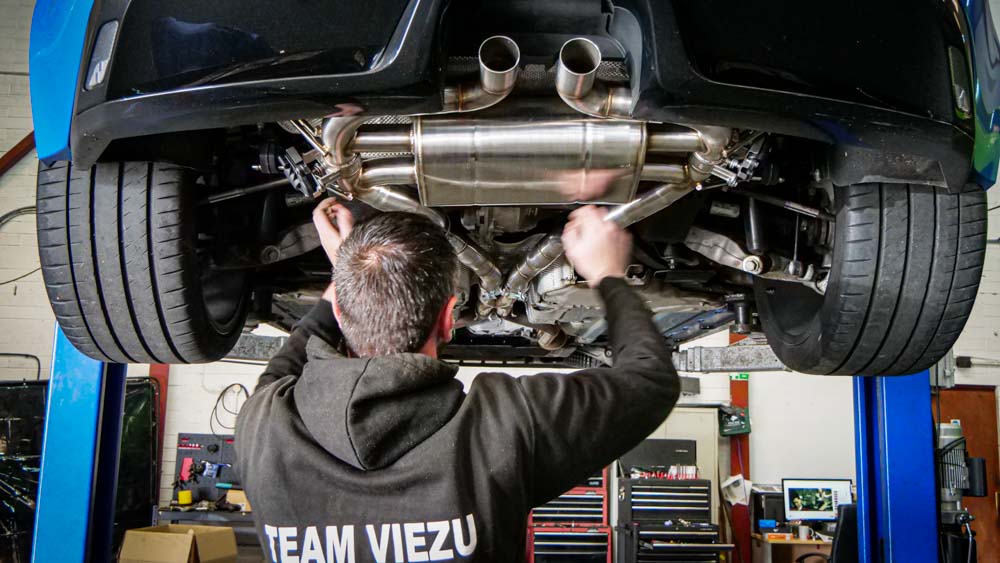 And for those customers who have the later F-Type. That will not allow you to open the exhaust valves under 3500rpm. We have just the answer, as the Paramount exhaust can also come with its own remote control. And hence allows you to open your exhaust valves, any where and anytime you want to.
The Jaguar V6 exhaust system from Paramount Performance. Available with full UK fitting, Or worldwide mail order, and tax free sales. With fast door to door worldwide shipping and delivery available.