We present the Jaguar F-Type Predator 675, the fastest Jaguar F-Type to date. The F-Type runs at an impressive 675 horsepower from a 550 horsepower base engine.
There are two main components of the F-Type Predator conversion package: styling components and performance components. The first half makes it look fast while the other half makes it go fast. Get a piece of the Predator for yourself with Paramount Performance, at our International HQ in Warwickshire, or via international mail order – shipped straight to you!
Jaguar F-Type Tuning & Styling
You're about to meet the fastest F-Type in the world. With its remarkable 675 horsepower and redesigned styling, the F-Type Predator commands attention everywhere it goes. The Predator Package is now available for your own F-Type from Paramount Performance by mail order or fully installed at our state-of-the-art headquarters in Bidford on Avon.
Jaguar Performance Parts
We offer Jaguar performance parts, tunings and upgrades to upgrade your Jaguar F-Type.
SUPERIOR POWER – PERFORMANCE CONSIDERATIONS
Take your Jaguar F-Type to the next level and get more power, more BHP, and more torque with a variety of hardware and software upgrades.
Custom Engine Software For Jaguar F-Type
Jaguar Performance Upgrades
Depending on the model derivative, Jaguar engine software upgrades can deliver up to 675 BHP.
The Predator upgrade is one of the most exclusive tunes available from VIP Design (VIEZU Incorporating Paramount), bringing you the combined experience of tuning Jagaurs with the scientific knowledge and experience of one of the world's best ECU remapping businesses – VIEZU. You can rely on VIEZU's long-standing reputation when it comes to engine software upgrades, and Paramount Performance to give your Jaguar the best possible treatment.
The F-Type Predator we ran on the dyno made astounding power. This is the dyno chart for the VIP Predator 675 upgrade package for the Jaguar F-Type. Paramount Performance are Jaguar F-Type tuning specialists and have experience with these cars. Our team also owns and drives them!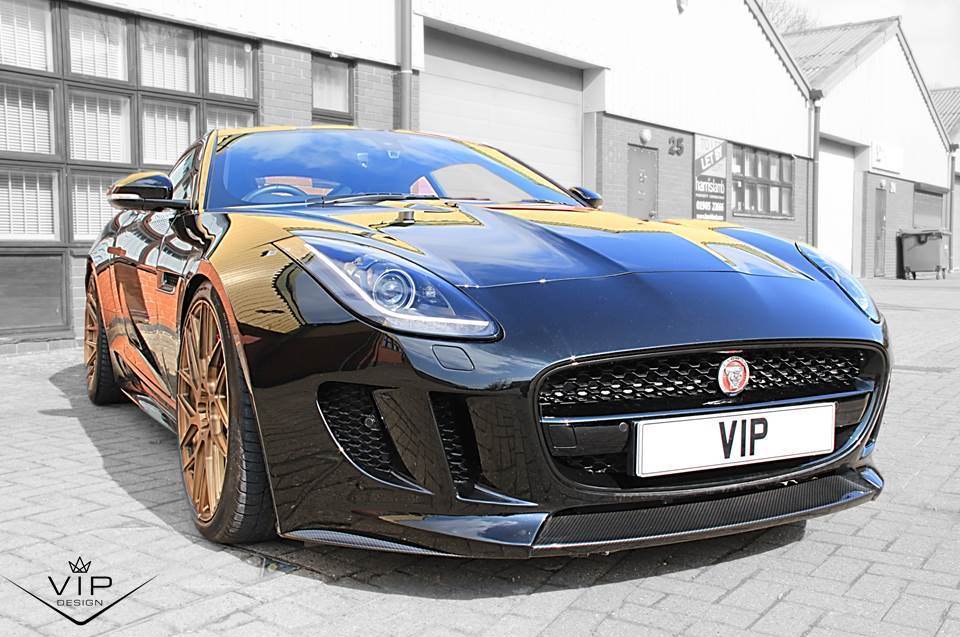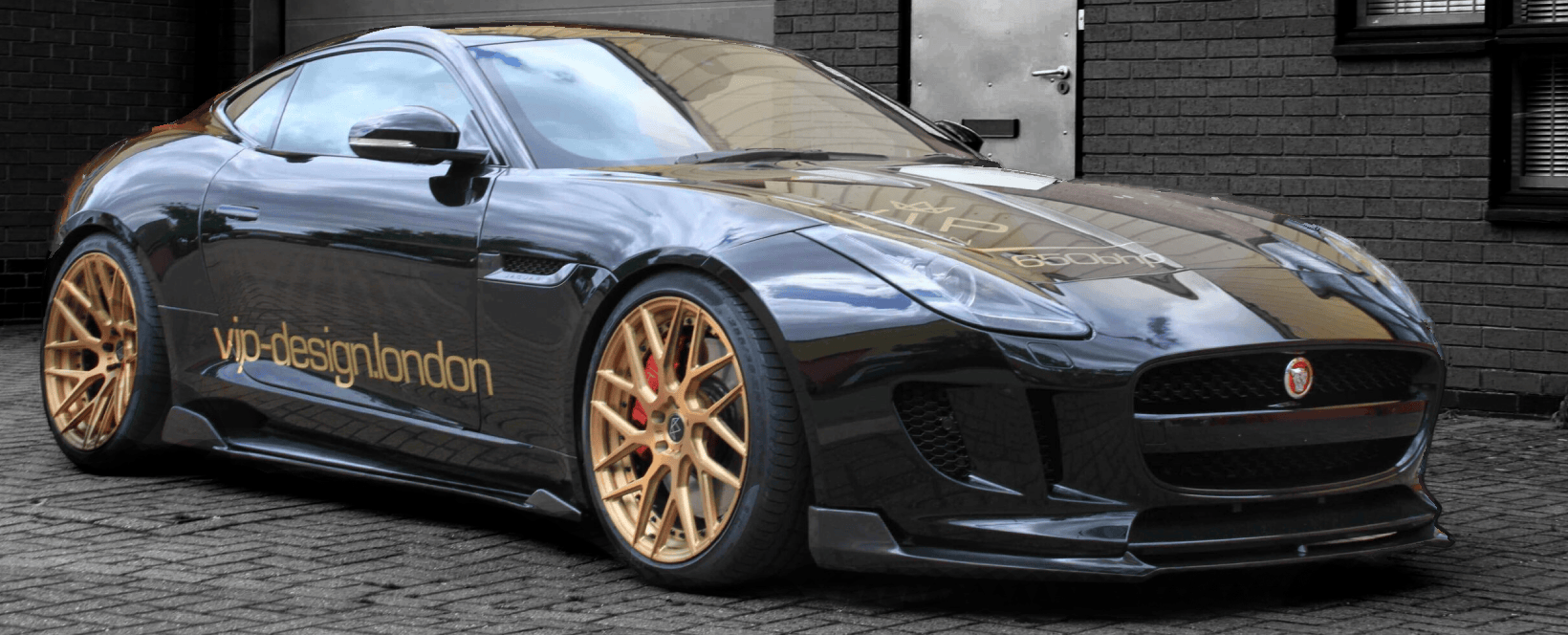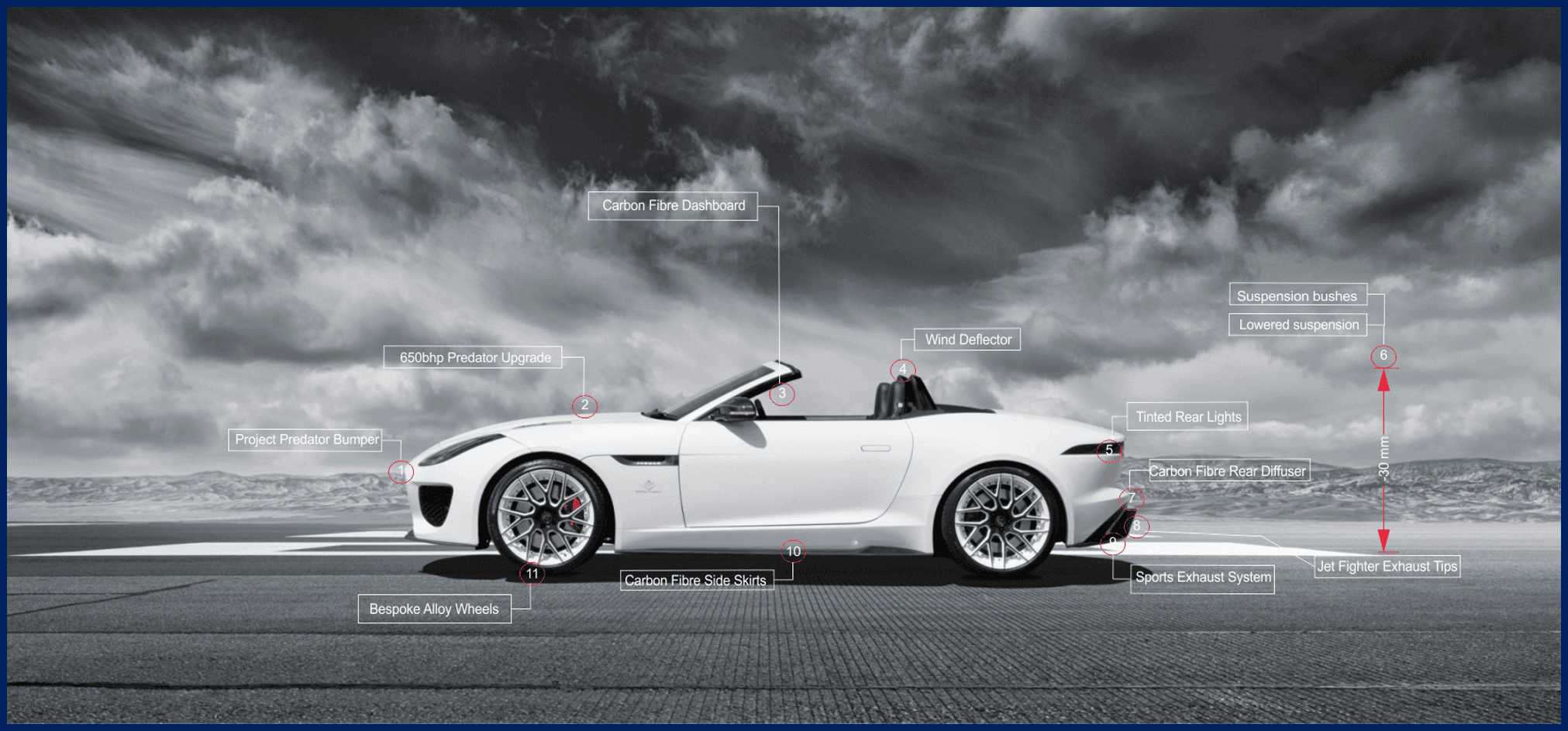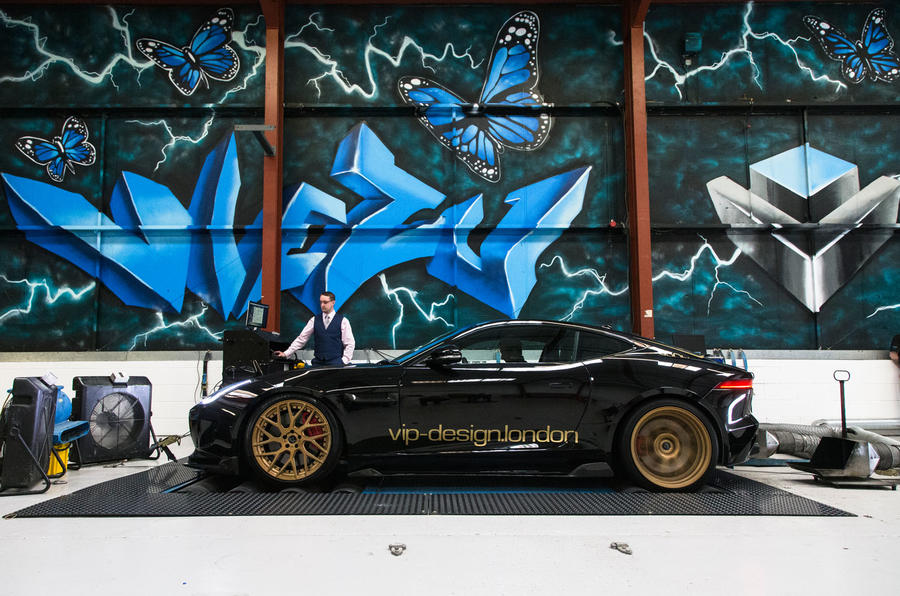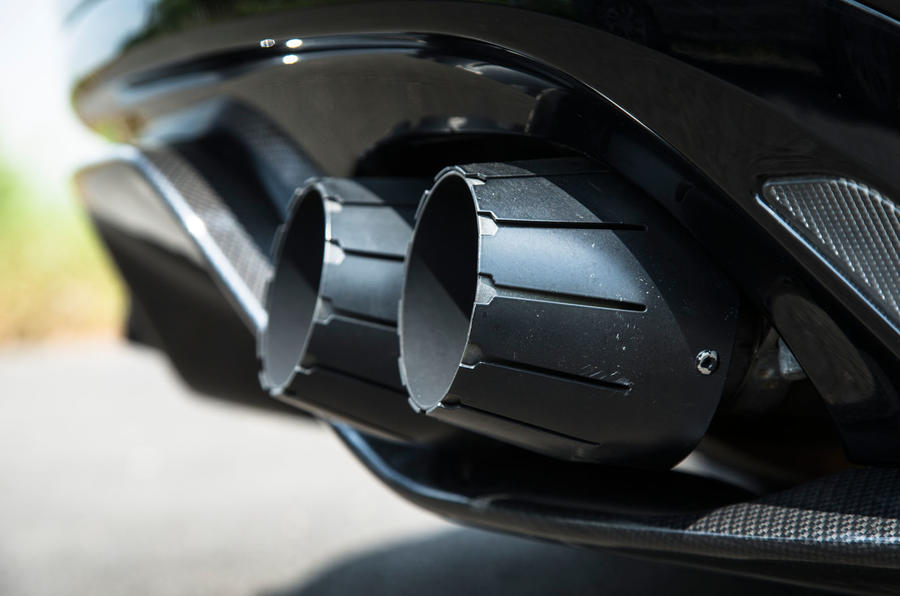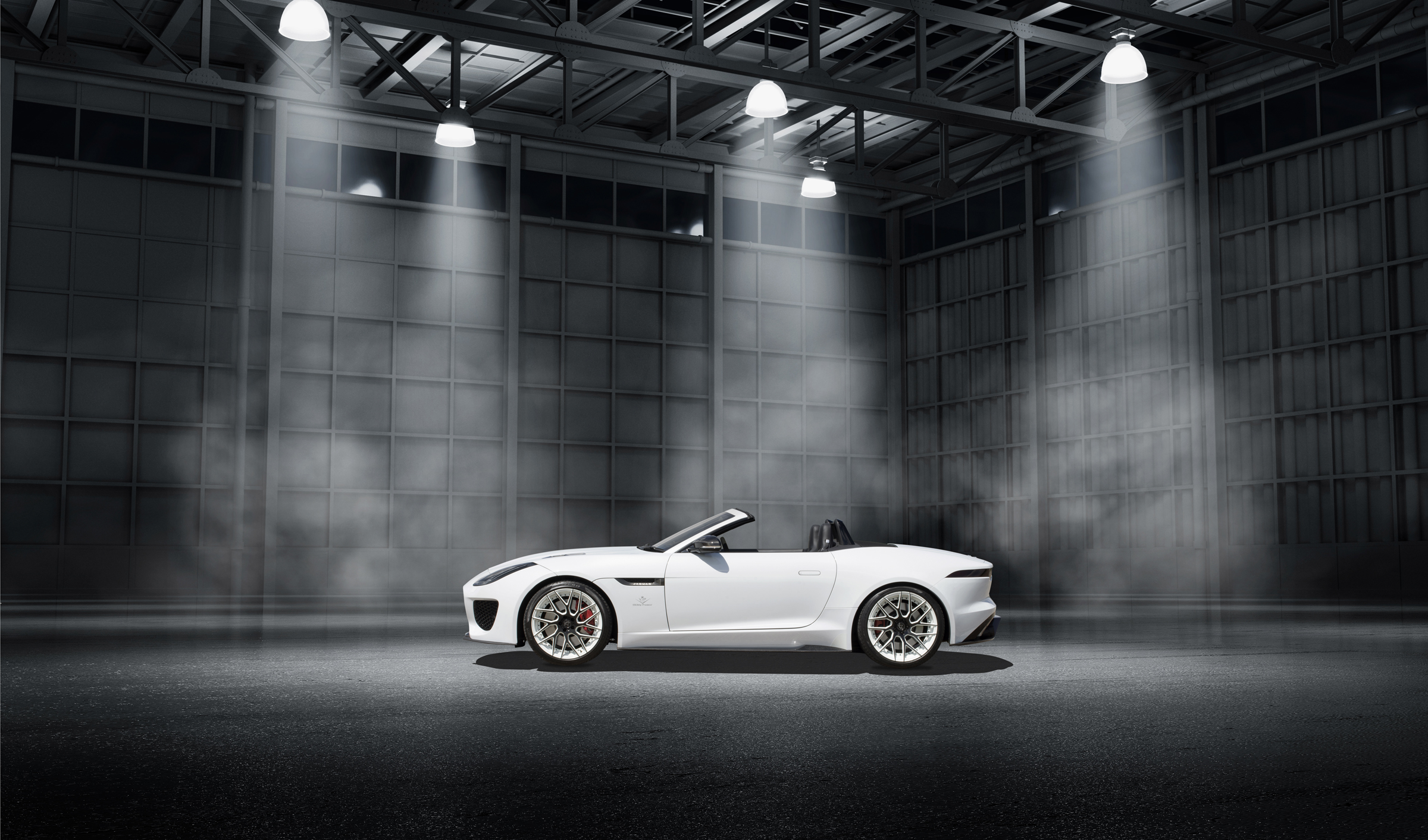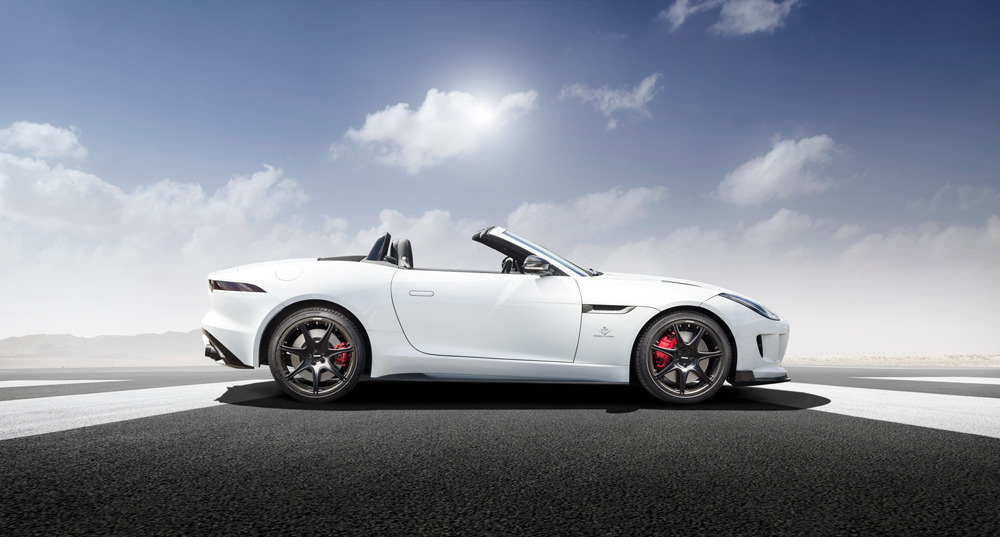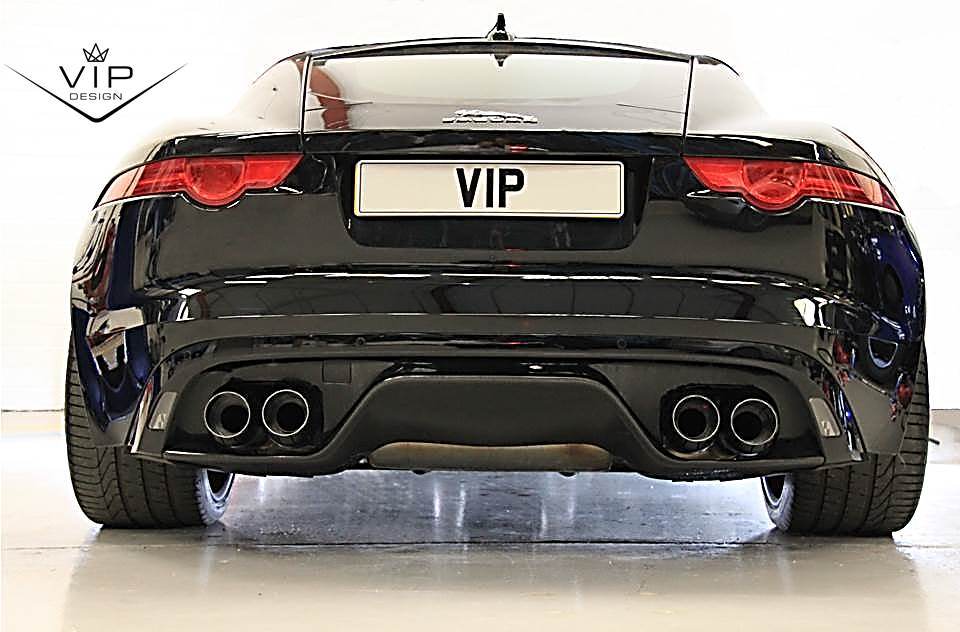 A custom engine software complements the Jaguar F-Type's hardware changes and enhances its drivability and power. The full Predator Upgrade includes:
Air Filters – High-performance high flow filters
Full exhaust system with valve control system integrating directly with original switchable exhaust system
200 cell exhaust catalytic converters
Supercharger pulley upgrades (upper, or lower, or both!)
And also, Supercharger cooling pack
Worldwide mail order, tax free sales, full UK supply and fit service. As well as home tuning systems available by post.
Rolling Road (Dyno) Tested
Dyno Tested and Proven
The Predator's software and hardware modifications are thoroughly tested using our 3000 BHP rolling road. As a result, modifications and engine tuning can be fine-tuned as needed. Dyno testing and fine-tuning provide the best performance and power for your Jaguar F-Type.
If you need evidence of how much power the Predator Upgrade can give your Jaguar, just take a look at this Dyno graph from our in house dyno! The lower red lines are the before figures, and the higher green lines are after. And as you can see, below graph Min, Max, and Average (Avg) figures. The Max and Avg figures show the gains between test 1 (the original software run) and test 2 (the upgraded vehicle run) – an impressive gain all round!
Carbon Fibre Styling
Jaguar Styling
Right from the start, show off your style. You can customize your Jaguar F-Type with a number of carbon fibre parts.
Carbon Fibre Front Splitter – Make a bold statement with a sleek and stylish carbon fibre front splitter.
You can also install the carbon fibre rear diffuser to match your side skirts and continue your carbon fibre theme.
This rear diffuser matches the front splitter and side skirts in carbon fibre and is the final piece in the set.
Carbon Fibre Dashboard – The F-Type is an elegant vehicle, but the interior does not lend itself to the same styling as the exterior. Adding a carbon fibre dashboard kit will lift up the interior. Available in different colours to suit your style.
We also have Carbon Fibre Boot Spoiler Wings for the Coupe and Convertible
Carbon Fibre Door Mirror Covers
Extraordinary Style – Styling Considerations
Jaguar Upgrades
You can make your F-Type sleeper into a real style icon, like the Predator. There is a lot of attention to detail in the F-Type, with sleek styling points. Customize your F-Type with our styling options:
The F-Type Predator 30mm lowering springs and upgraded suspension bushings result in better fast-road handling (and on track).
Front-end modifications – Project Predator bumpers
Sports Exhaust System (to improve the sound and style, and to improve the under-car appearance). Add Jet Fighter exhaust tips to your sports exhaust to make it more purposeful!
Our bespoke alloy wheels, we also supply carbon fibre wheels! Yes, you read that right…
Tinted rear lights
Fitted at Our State of the Art Workshop
All upgrades can be fitted at Paramount Performance's state-of-the-art workshop in Bidford on Avon, Warwickshire, UK.
F-Type Predator Package available WORLDWIDE mail order
Alternatively, you can order your bespoke tuning and styling package for your F-Type, and we will deliver direct to your door (or garage of your choosing). We provide full installation instructions to your professional installation agent, and a V-Switch DRIVE to allow you to install the custom engine tune direct to your F-Type Predator.