Jaguar F-TYPE 5.0 V8 Exhaust System
The Jaguar F-Type exhaust system is decent but does it really let the Jaguar V8 engine roar? We feel it needs a little more. And we have just the thing for those Jaguar F Type V8 customers who really want their Jaguar F-Type exhaust system to turn heads.
With Jaguar F-Type exhaust, you get great performance and great looks, as well as amazing sound with full active valve control. Depending on your location, we offer tax-free sales with our Jaguar F Type exhaust. You can also book an exhaust installation appointment for your Jaguar F-Type.
This is the only kit on the market for the V8 Jaguar F-TYPE that integrates the valve controls with the existing controls built into the car, is this kit.  In models without valve controls, the exhaust kit includes a remote control for changing the exhaust sound easily, as well as allowing full control with a remote control!
Aside from its dramatic sound improvement, this stainless steel exhaust system looks fantastic and comes with a lifetime corrosion warranty.
Finish the look with some Fighter Jet Exhaust Trims!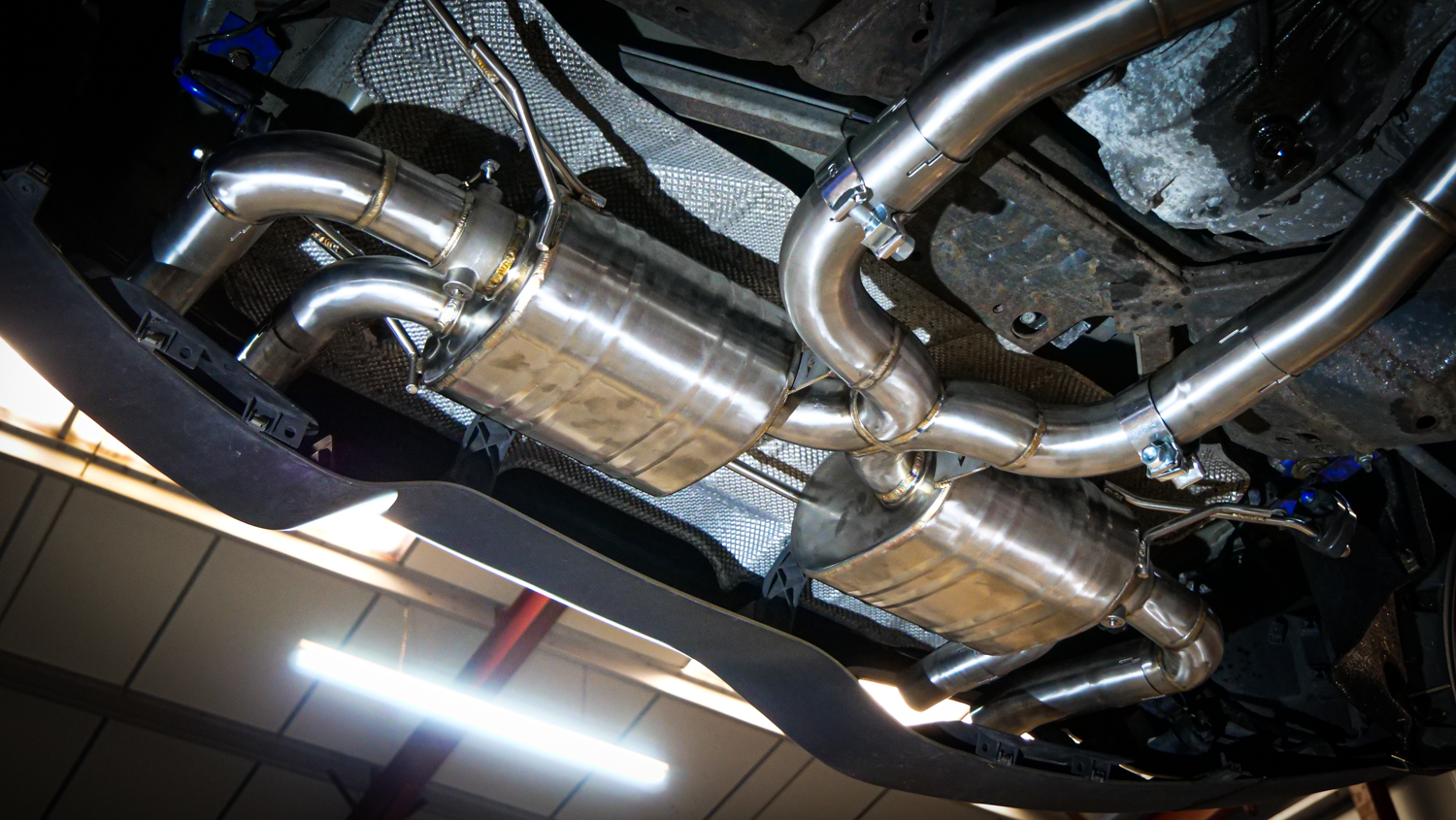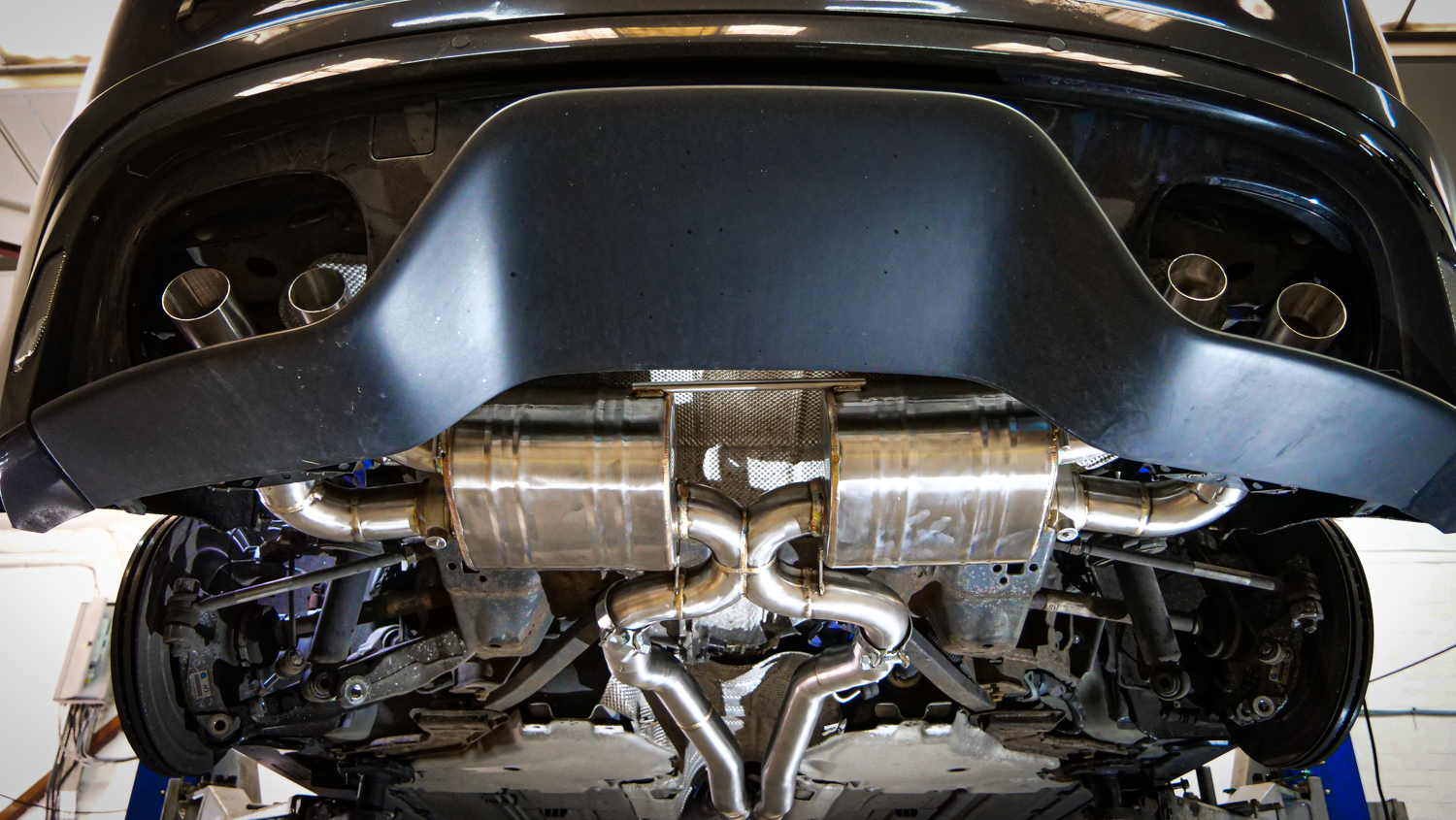 And for those customers who have the later F-Type, that will not allow you to open the exhaust valves under 3500rpm. We have just the answer, as the Paramount exhaust can also come with its own remote control. And hence allows you to open your exhaust valves, any where and anytime you want to.
Jaguar F-TYPE 5.0 V8 Exhaust system from Paramount Performance – with UK fitting, or tax free worldwide shipping.