Jaguar XF Tuning and ECU Remapping
Jaguar XF Tuning and ECU Remapping. – The tuning stages to get the most out of your Jaguar. The Jaguar XF supercharged engines are great for tuning. With the V8 engine, it has been proven and tested to run over 650bhp without any issues, while the V6 engine is capable of running over 450bhp. With no impact on service and maintenance
Jaguar XF stages of tuning and performance upgrades
There are 3 main typical stages of tuning the Jaguar XF supercharged engines.
Stage 1 Tuning
A remap is usually the first step in stage 1 tuning for the XF. When this is done properly, it will produce great power and performance throughout the rev range. For the 5.0ltr V8, this will add 55bhp, while for the 380bhp V6, it will add 38bhp. Tuning and remapping of XF vehicles are done via the OBD port. The process is quick, simple, and non-invasive. Whenever you want, you can reverse it. If necessary, most tuners like Paramount will also reset to stock and time, or retune at any time. We also offer a 30-day trial and tuning software insurance.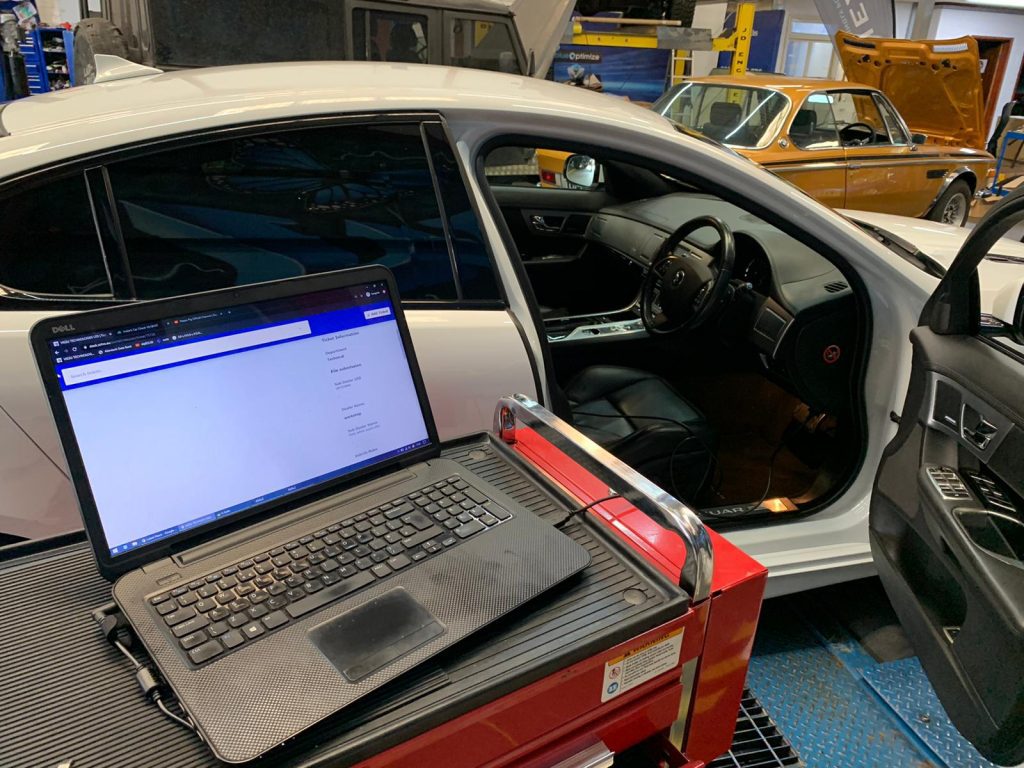 XF ECU Remapping
Stage 2 Tuning
Stage 2 tuning would typically be a smaller upper supercharger pulley. What is the purpose of changing the supercharger pulley. A supercharger tunes faster by making the pulley smaller, much like the gears of a push bike. As a result, the boost pressure increases and the performance increases.
For best results, whilst the supercharger pulley can be changed separately. Ideally the supercharger pulley changed should always be carried out with A remap too at the same time. The combined effect of this will be a significant increase in power, performance, and torque.
A performance air filter should also be changed at the same time, to ensure that there is no restriction on the amount of air the supercharger can draw in.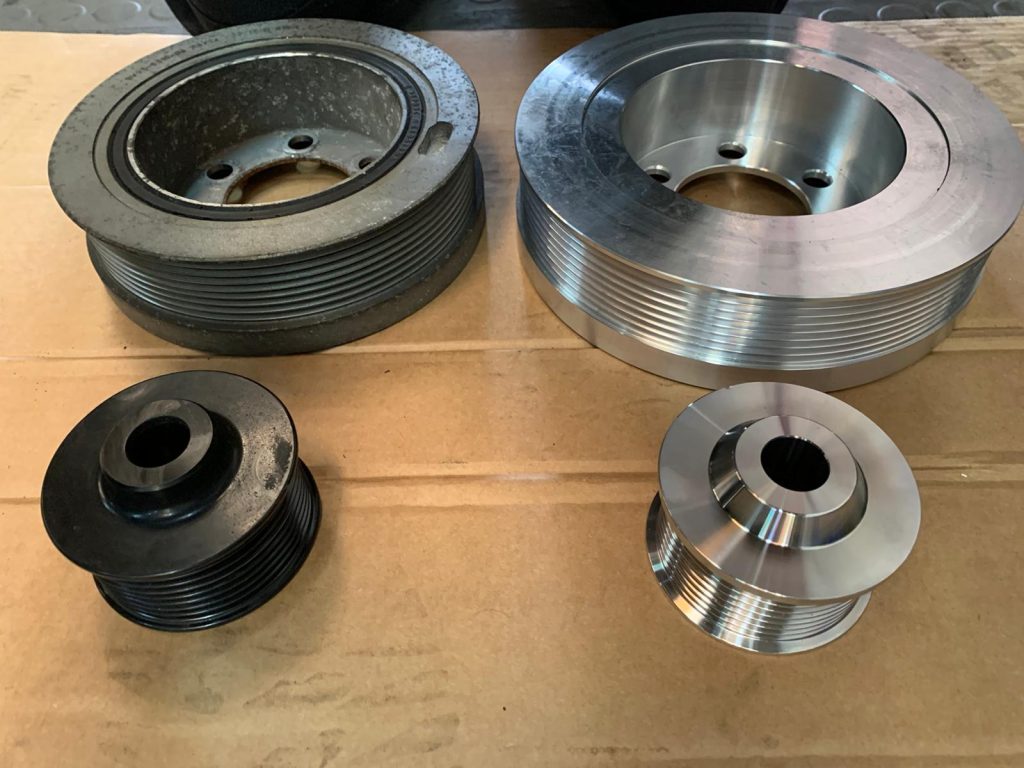 Jaguar XF Tuning
Stage 3 Tuning
Stage 3 would involve changing the supercharger's lower pulley as well. In addition, a supercharger cooler should be upgraded. What are the risks involved? After replacing both the upper and lower supercharger pulleys, the Eaton supercharger reached 17,400 rpm at 6500 engine rpm. This is around 210 miles per hour in these cars. Putting it simply, your supercharger won't be stressed or outperformed.
However, it must be kept cool. Therefore, we recommend Paramount Performance's upgraded supercharger cooler for stage 3 tuning. By doing this, you will prevent your metal supercharger from suffering from heat-soak and losing power.
If you combine these mods, you'll get around 500bhp on the V6 engine and 650bhp on the V8. Any supercar at the traffic lights will be frightened by this level of power and performance. While still resembling a sleep agent.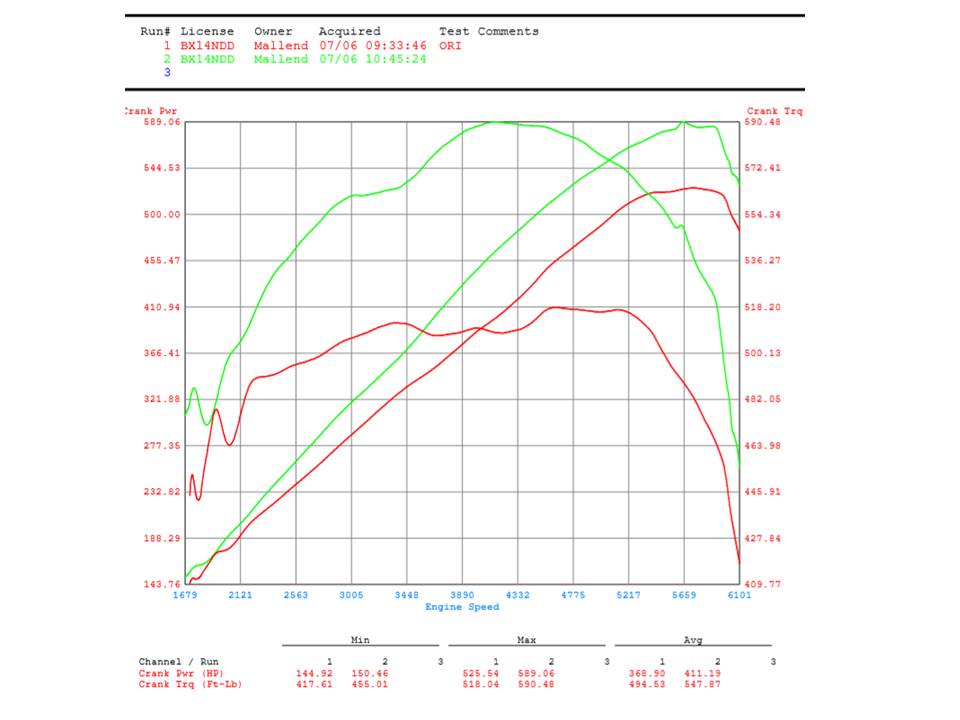 Jaguar XF ECU Remapping
Other Jaguar XF tuning options?
A full cat back performance exhaust system may also improve the performance and power of your Jaguar XF. An air induction system and de-cat pipes. Your V8 will rumble and growl more with these additions, providing you with more torque and power. A fantastic sounding engine and a thrilling driving experience.
Jaguar XFs are quite large cars, and despite being luxurious, they may feel somewhat soft on the road. As a result of the high performance modifications described above, many customers will also benefit from improved suspension components and bushes. Drivers who are enthusiastic may also need to consider their brakes.
Performance tuning combined with these options can transform your Jaguar XF's performance.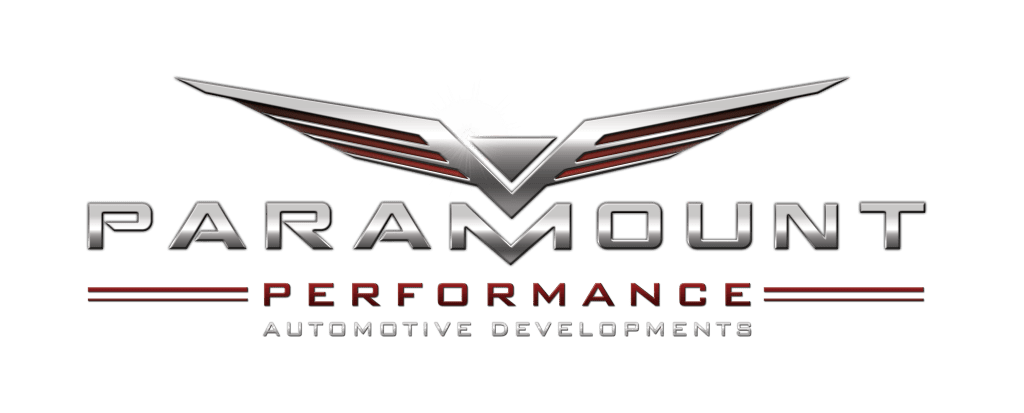 Paramount Performance – Jaguar Tuning
A Word On Paramount Performance
Paramount Performance was originally established in 1986. And to this day is the UK longest serving dedicated modern Jaguar tuning and styling company. Offering in house consultancy, tuning and performance upgrades. As well was worldwide mail order.
Contact Paramount here: Contact Us
https://paramount-performance.com/wp-content/uploads/2023/09/jaguar-XF-tuning-34.jpg
1178
1600
Simon White
https://paramount-performance.com/wp-content/uploads/2021/01/logo.png
Simon White
2023-09-29 13:31:29
2023-10-02 11:41:47
Jaguar XF Tuning and ECU Remapping