Land Rover Defender 2.2 Puma Hybrid Turbo Upgrade
Land Rover Defender 2.2 Puma Hybrid Turbo Upgrade. A high performance big turbo upgrade which is based on a new Garrett turbo charger unit. A cheaper guaranteed aftermarket turbo version is also available for those working with a tighter budget. Please ask for details if required.
The standard Land Rover Defender 2.2 turbo compressor wheel is 49mm. In the Paramount upgraded a larger billet compressor wheel of 52mm is fitted. Giving greater airflow and boost pressure. In addition, the second upgrade to the turbo is a 4mm larger inducer to increase air volume/boost still further and give the potential for more power.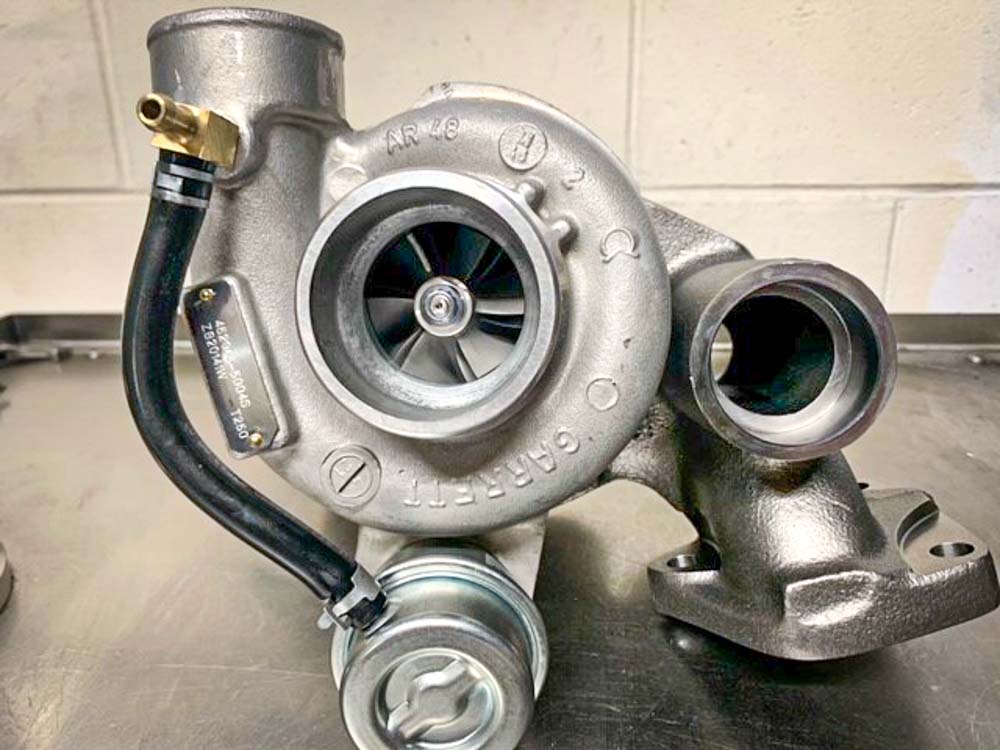 This Land Rover Defender 2.2 hybrid turbo upgrade will give a very nice increase in power and performance as it is. But larger turbos will have a tiny amount more turbo lag. The way to remove this, and very significantly increase performance and torque further. Is to combine the Paramount big turbo upgrade with a performance and boost pressure remap.
Combining the turbo upgrade and remap can boost BHP by over 90bhp. (depending on your original BHP output) A very significant and very noticeable difference in both power and torque.
Fitting or Shipping ?
Paramount can arrange a full fitting and installation service at its workshop located in Warwickshire UK. We will be happy to quote for fitting. And also offer a worldwide mail order service. And you may like to know, sales outside of the UK are UK tax free. As such, fast worldwide door to door delivery is possible to most locations.
Land Rover Defender upgrades, restoration, service and maintenance from Paramount Performance. You can see more the Paramount Performance Land Rover Defender upgrades here on the Paramount website :  https://paramount-performance.com/land-rover-defender-restoration-specialists