Land Rover Defender 2.4 Hybrid Turbo Upgrade
Land Rover Defender 2.4 Hybrid Turbo Upgrade. A high performance big turbo upgrade based on a brand new Garrett turbo charger. There is also a cheaper aftermarket turbo version available when stocks are available for customers with a slightly smaller budget. Please ask for details and the service team will advice on the options for your Defender.
The new Garrett turbo unit is machined around the the compressor housing. Which allows for a larger billet compressor wheel to be installed. This provides greater boost volume and compression. Meaning the vehicle will not only benefit from greater boost pressure and power. But the tune and ecu remap can take account of the additional boost pressure.  And therefore tune for even greater performance and torque
This upgrades turbo compression wheel in addition to being billet which gives greater durability at higher boost/rpm. It is also taller and has a 4mm larger inducer than the standard wheel plus extended tips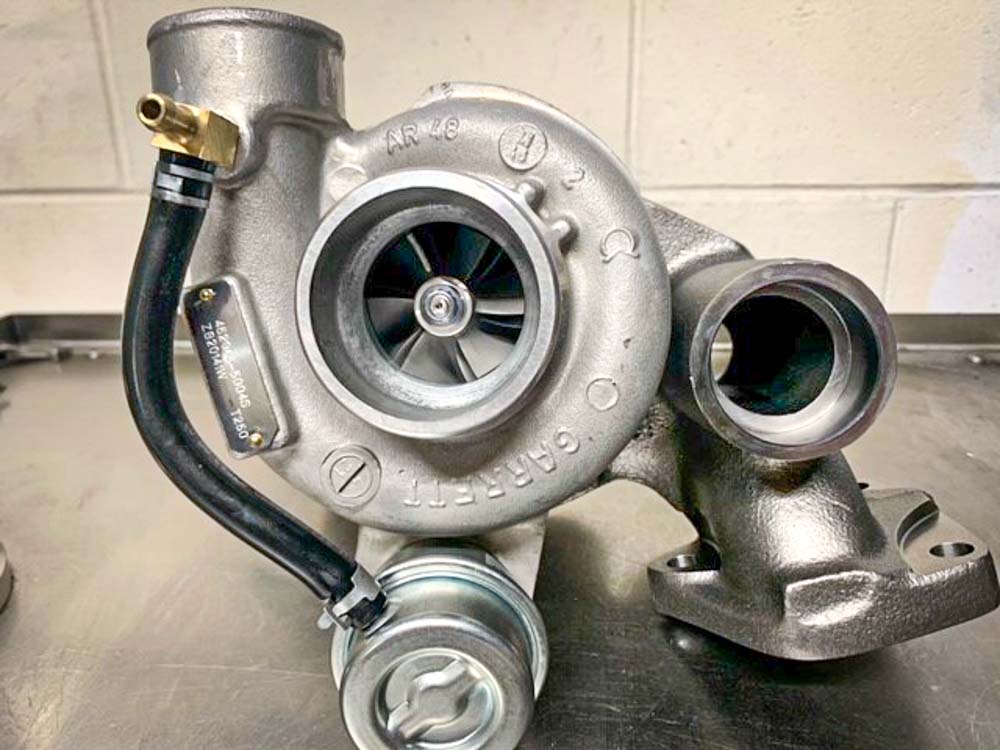 Land Rover Defender 2.4 Hybrid Turbo Upgrade will give a very nice increase in power and performance as it is. But when combined with a remap, this power can be taken to a further level of performance. Paramount will be happy to advise on ECU remapping, this work can be completed in house at teh Paramount workshops. Of your new tune and engine software can be provided on a V-Switch tuning device which can be shipped anywhere in the world for local power upgrade upload
You can see more on the home tuning device V-switch here :
Combining the Paramount turbo upgrade and an ECU remap can boost BHP by up to 80bhp. (depending on your original BHP output) A very significant and very noticeable difference in both power and torque.
Fitting or Shipping ?
Paramount Performance offer a full fitting and installation service at our workshop which is located just outside Stratford Upon Avon, UK. The service team will be happy to quote for both turbo fitting. And also custom and bespoke ecu remapping. Paramount can also arrange  worldwide mail order with door to door delivery. All sales outside of the UK are also tax free too.
Land Rover Defender upgrades, service and maintenance from Paramount Performance. You can see more the Paramount Performance Land Rover Defender upgrades here on the Paramount website :  https://paramount-performance.com/land-rover-defender-restoration-specialists