Land Rover Defender 5.0 Supercharger Pulley Upgrade
Land Rover Defender 5.0 Supercharger Pulley Upgrade will dramatically improve the throttle response and midrange power of your Defender by up to 28bhp. It will quite simply bring your new Land Rover Defender to life. And if you are driving a Land Rover Velar with the same 5.0 supercharged engine. The same pulley is ideal for your Velar too.
Paramount was the first to develop the new style of Land Rover Defender modified upper supercharger pulleys. Initially on the 4.2 Ranger Rover engines, back in 2004. And then later on the 5.0 supercharged Range Rovers. The same engine of course as now fitted to the Defender vehicles.
Why change the upper supercharger pulley ?
The advantage of the smaller upper pulley, is unlike the larger lower expensive and cumbersome supercharger pulleys. The upper smaller pulley does not require a different pulley belt. This means the Paramount supercharger pulley is low maintenance and less obviously changed from stock.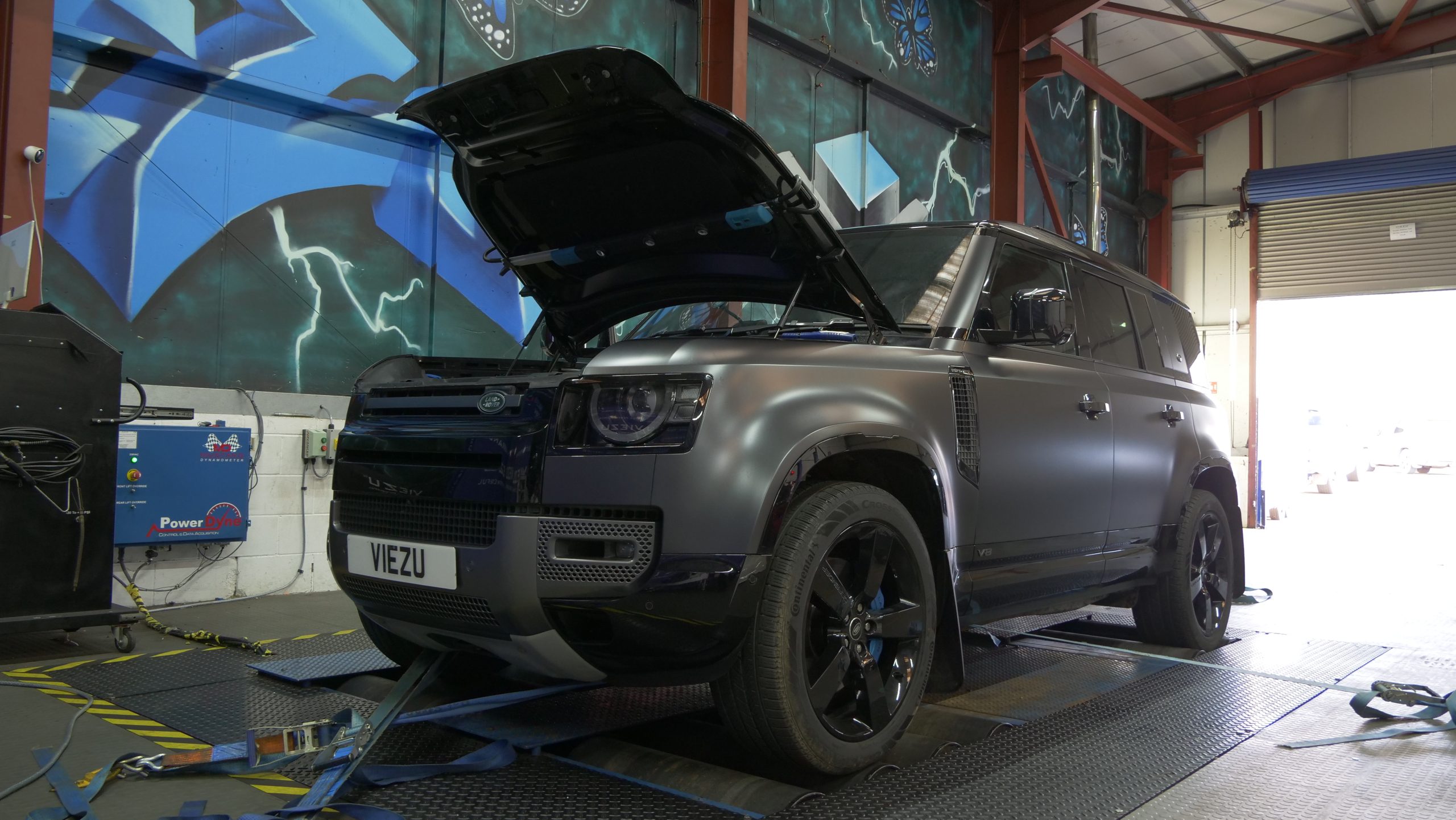 If you are really looking to take your Land Rover Defender tuning to stage II. You want want to consider combining the upgraded pulley with a Paramount Performance stage tuning file and ECU remap. Taking your power up by another 72bhp over the stock BHP.  Tuning your Defender into a tank shaped supercar.
Defender tuning and ECU remapping can be completed in house at the Paramount workshops. Or mail order through our diver operated home tuning service – please ask for details.
Do please note that not all Land Rover Defender supercharger pulleys are created equal. The Paramount Performance Defender supercharger pulley is manufactured from high-grade stainless steel. Whereas some of the cheap copies are manufactured from ally and are not of the same quality at all.
Paramount offer worldwide mail order, and fast international shipping. Parts supplied outside of the UK are also classed as tax fee international sales.
If you need any help of advice, please mail the team here: Contact Us