Magic motorsport tuning tools
Paramount Performance stock, supply and train on the full range of Magicmotorsport tuning tools. The Flex tuning tool from Magicmotorsport tuning tools has taken the tuning industry by storm. The flexibility of options, protocols and tuning coverage is market leading.
The Magicmotorsport tuning tool hardware is neither a master tuning tool or slave! It is the software activation you add to the device that sets its tuning capability.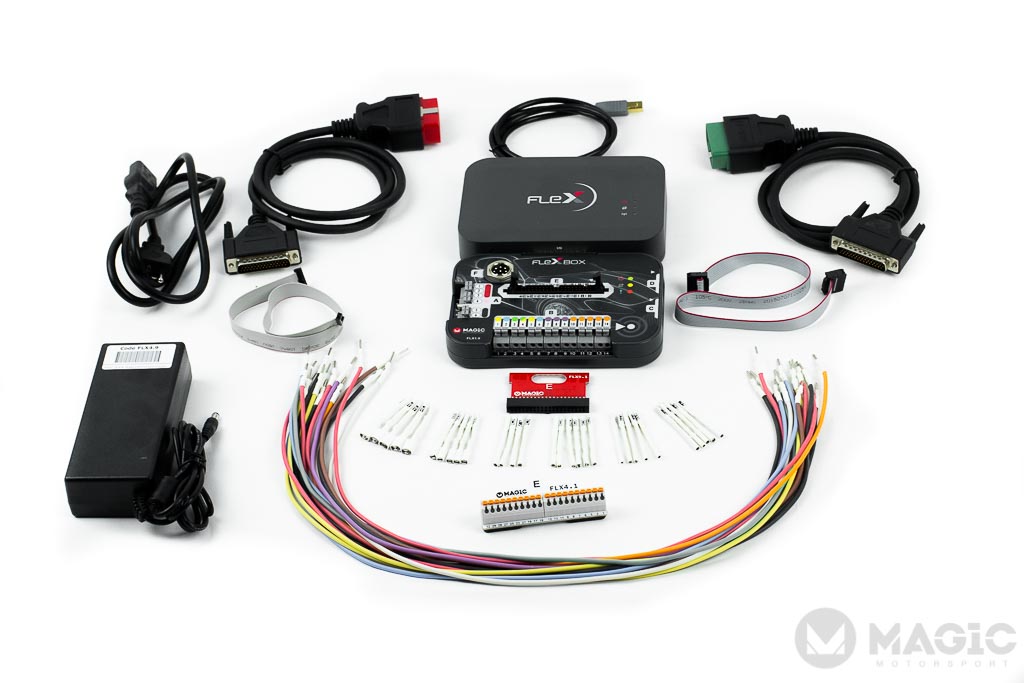 Unlike many suppliers, Paramount offer full set-up, training and support included in the price. Your Magicmotorsport tuning tool training can be online, internationally 7 days a week and in-house. Training in-house is at the Paramount workshops and training school.
And if you are looking for master or slave tuning files, the service is open 7 days a week. With ready to use tuning files available 24/7 – 365. Or live custom tuning file service open 7am – 9pm.
Magic motorsport Flex Tuning
If you are looking for a slave Magicmotorsport tuning tool we have these in stock ready to go. Salve tuning tools can be linked to any master you want. Simply tell us your master account number, and we will pair your Flex tuning tool at the point of sale. Ready for you to use on arrival
Worldwide shipping of all Magic motorsport tuning tools. Tax free sales, and international shipping available on request
There are a number of options for the tools and software
Magic Motorsport Flex tuning tool Hardware.
Flex tuning software for slave tuning tool.
All versions of most tuning tools, including Magic Motorsport are kept in stock, Tax free and trade sales welcome. Let us know if you have any questions.
If you would like to test and see the Magic motorsport tuning tools before you purchase. This is all part of the service, while many suppliers want an all online transaction. Paramount still offer traditional face to face training and demonstration sessions. All before you buy with no commitment at all – it's all part of the Paramount service.
Magic Motorsport Products
Magic Motorsport Flex Tuning tool Hardware

Magic Motorsport Flex Tuning tool Hardware

The Magic Motorsport Flex Tuning tool Hardware is the entry point in operating the Magic Motorsport tuning platform. Unlike many tuning tools the Magic Motorsport Flex Tuning tool is not predefined as a master or slave tuning device. The Device is simply sold as hardware, to which you can add vehicle tuning protocols. Either Master or slave, full or single protocols and activations….. see more below …
If you have any questions regarding Magicmotorsport tuning tool training, please complete the form below and one of our Magicmotorsport specialists will contact you shortly
https://paramount-performance.com/wp-content/uploads/2021/10/magic-motorsport-flext-tuning-tool-3.jpg
700
700
Simon White
https://paramount-performance.com/wp-content/uploads/2021/01/logo.png
Simon White
2021-10-09 17:27:49
2022-08-03 09:48:49
Magicmotorsport tuning tools