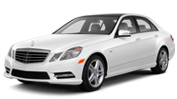 Display 15 Products per page
Mercedes C63 AMG Catalytic Converters – and C63 De-cat Bypass secondary Cats

Mercedes C63 Cats – Mercedes C63 AMG High performance 200 cell catalytic converters and secondary cat delete (Primary Hi-Flow Cats and Secondary Cat Bypass) 2007 – 2011

High-grade stainless steel Mercedes C63 AMG catalytic converters, fits original Mercedes C63 exhaust system, boosts midrange power, performance and gives a deeper exhaust tone to the wonderful Mercedes C63 exhaust.

Please note, all de-cat pipes are sold for off road, motorsport, and track use only. Within the EU road going vehicles must be fitted with a functioning catalytic convertor.  These De-cat pipes are not for road use within the EU.