Mercedes X Class Tuning
Paramount offer custom ecu remapping for the Mercedes X Class. The service covered both the 250 Diesel X-Class, and the V6 engine too. Paramount's Mercedes X-Class tuning and remapping is custom and bespoke. So it can be tailored to your specific needs being either performance torque or fuel economy focussed.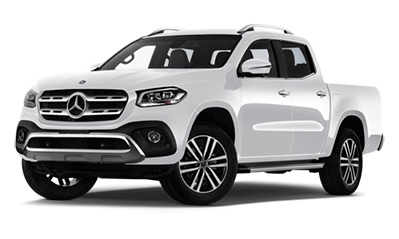 If its a working vehicle, especially a towing vehicle Paramount's software upgrades can deliver an very useful significant boost in torque across the rev range. Great for off road, and also for towing heavy loads, trailers and plant machinery. Or, just showing up that Porsche when pulling away from the lights.
4×4 Tuning at Paramount
Paramount operate a 4×4 rolling road, so your  Mercedes X-Class ecu remapping and tuning can be put to the test and the results certified.
As well as tuning and ecu remapping for performance and fuel economy. Paramount can offer bespoke tuning software solutions, function delete tuning files, and DTC tuning delete too. So specific engine fault codes can be deactivated, and functions like DPF delete, and EGR, ADblue etc, can de deactivated too. Ideal for off road vehicles that don't need these function to be active. And, can in fact cause issues and reliability problems if they are left active in some conditions.
In addition, Paramount offer quite a range of styling parts and upgrades for the X-Class. From wheels, to grilles, and wheel areca kits. So if you are looking to take your Mercedes X-Class tuning and styling to a new level, drop the Paramount team a mail to see how we can assist.
Paramount offer a full range of Mercedes Benz tuning and ecu remapping, covering commercial vehicles, vans, motorhomes and cars. The tuning can be installed at a number of locations across the UK, Europe and further afield too. Please let the team know where you are base and they will explain the installation options for you and your Mercedes
Full fitting service available, as well as worldwide mail order service.