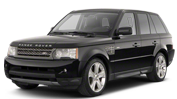 Range Rover Tuning, Remapping, & Performance Parts.
Call us to discuss your individual requirements, we can arrange worldwide shipping of all of our Range Rover Performance parts. We are specialists in all Range Rover  parts and upgrades
Display 15 Products per page
Range Rover Evoque Tuning & Remapping

Range Rover Evoque 2.2 Tuning and Range Rover Evoque ECU Remapping 

Range Rover Evoque Tuning and Range Rover Evoque ECU Remapping can be carried out by Paramount Performance at many locations across the UK and around the world. We also offer Range Rover ECU remapping mobile installation.

Our Range Rover Evoque tuning and Range Rover Evoque remapping is completely custom, with each Range Rover Evoque remap being written live to your vehicle, the Range Rover Evoque tuning can take account of your Range Rover modifications, and driver requirements, like power, performance or fuel economy tuning

Paramount operate the very latest range of car tuning and remap software and our dedicated team of car tuning engineers have years of experience working in the prestige and Range Rover tuning arena.

Range Rover Evoque tuning and Range Rover Evoque ECU remapping gives a power increase with significantly better throttle response, full custom chip tuning and live rolling road testing and tuning for your Range Rover Evoque is available at many locations – please ask for details.

Paramount Performance is the home for all your Range Rover Evoque Tuning, ECU Remapping and Range Rover Evoque performance parts

.
---
Land Rover and Range Rover are synonymous with the luxury car market so it's no wonder, with Paramount Performance's extensive history of providing ECU tuning and styling products, that Land Rover and Range Rover vehicles are one of our core markets. We are experts in providing products to improve both the performance and the styling of Land Rovers and Range Rovers.
The suite of Range Rover performance parts on offer includes high-performance air filters, Range Rover exhaust systems, Range Rover supercharger pulleys and other performance upgrades such as brakes and suspension. Land Rover performance parts complement the Land Rover tuning offered by Paramount Performance, really bringing to life the ECU remapping and upgrades, substantially increasing the power and performance of your Land Rover or Range Rover.
Choose from single items in our shop, or let us help you build a complete conversion package for you, including Range Rover tuning and styling options, exhaust systems, window tinting, and wrapping if you want your Range Rover to feel and look special – we are here to help, be if a fully fitted service or worldwide mail-order you are looking for.
Paramount Performance can also offer other complementary products for Land Rover and Range Rover vehicles, including custom-tailored indoor car covers, which are hand-made to order. Made from fully breathable fabric with a soft, fleecy lining, these car covers are available in a choice of twenty different colours.
A range of home-tuning solutions in the form of plug-and-play devices for Land Rover and Range Rover are also available from Paramount Performance, which is ideal for customers who want to be able to remove the map from their vehicles or change the tuning from one profile to another at the touch of a button.
Paramount Performance takes great pride in providing solutions that exceed customer requirements and enjoys undertaking bespoke projects. The variety of Range Rover performance products and Land Rover tuning offered by Paramount Performance is extensive, but if you don't see what you're looking for listed below please don't hesitate to contact us and we will work with you to provide you with exactly what you want.
If you have any particular needs for your Range Rover, please complete the form below and one of our Range Rover specialists will contact you shortly