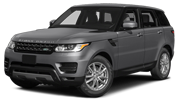 Range Rover Sport Tuning & SVR performance upgrades, styling and remapping from Paramount Performance
Below are our Range Rover Sport Tuning & remapping or Range Rover Sport performance products. Call us to discuss your individual requirements, we can arrange worldwide shipping of all of our Land Rover Performance parts.
Display 15 Products per page
Range Rover Sport 4.2 / 5.0 Tuning & ECU Remapping >2012

Range Rover Sport 4.2 / 5.0 Tuning and Range Rover sport Remapping can be carried out by Paramount Performance at many locations across the UK and around the world. We also offer Range Rover Sports mobile ECU remapping installation.

Our Range Rover sport tuning and Range Rover sport remapping is completely custom, with each Range Rover sport remap being written live to your vehicle, the Range Rover sport tuning can take account of your Range Rover sport modifications, i.e. Paramount Range Rover Sport performance exhaust systems, or sports catalytic convertors as well as your driving requirements and fuel grade.
---
If you have any particular needs for your Range Rover Sport, please complete the form below and one of our Range Rover specialists will contact you shortly