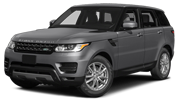 Range Rover Sport Exhaust Systems
With over 20 years of experience, Paramount Performance is a renowned specialist in high-performance exhaust systems. We have a range of performance exhaust systems for nearly all Range Rover Sport models with superior quality, sound, fit and warranty
We will be happy to help with any enquiry please mail us at [email protected]
Popular BMW Exhaust Products
Range Rover SVR Exhaust System – Full cat back exhaust system for the SVR

Range Rover SVR Exhaust System – Full cat back exhaust system for the SVR

High grade stainless steel Range Rover SVR Exhaust System, this is not just the rear boxes, but a full cat back SVR exhaust system. And the Paramount Range Rover SVR exhaust is switchable too. So at the press of a button you can go from quite luxury cruiser, to snarling burbling roaring Range Rover beast. The sound of the open valve Paramount Performance SVR exhaust system is simply wonderful. And the Switchable function really does give you the best of both worlds.

Range Rover Exhaust System 4.2 / Exhaust Mufflers

High-grade stainless steel Range Rover exhaust system exhaust and Range Rover mufflers made to order.

Paramount offer an unrivalled range of Range Rover Tuning parts, Range Rover exhaust systems and exhaust mufflers for the complete range of Range Rover cars including the Range Rover exhaust system. When fitted the system gives a fantastic deep V8 tone distinctive sporting note

The Range Rover exhaust system sound, look, the finish can all be custom tailored for the desired result, all of our Range Rover exhaust systems come with a lifetime corrosion warranty too!

Ranger Rover 3.6 and 4.4 Exhaust System

Range Rover Stainless Steel Sports Performance Exhaust System, for both the 3.6 tdv8 and the new 4.4 diesel engine

Replacement large bore exhaust system from the FPF back with. With large rolled edged quad pipes – looks great!

The Paramount Range Rover performance exhaust possibly the best present you have brought yourself (after your Range Rover of course)
Display 15 Products per page
Range Rover Sport 4.2 / 5.0 Tuning & ECU Remapping >2012

Range Rover Sport 4.2 / 5.0 Tuning and Range Rover sport Remapping can be carried out by Paramount Performance at many locations across the UK and around the world. We also offer Range Rover Sports mobile ECU remapping installation.

Our Range Rover sport tuning and Range Rover sport remapping is completely custom, with each Range Rover sport remap being written live to your vehicle, the Range Rover sport tuning can take account of your Range Rover sport modifications, i.e. Paramount Range Rover Sport performance exhaust systems, or sports catalytic convertors as well as your driving requirements and fuel grade.
---
If you have any particular needs for your Range Rover Sport, please complete the form below and one of our Range Rover specialists will contact you shortly