Range Rover 5.0 Supercharged V8 Crank Pulley
Range Rover Supercharger pulley V8 crank. This crank pulley for the Supercharged Range Rover 5.0 V8 is unique and exclusive to Paramount Performance. Offering significant upgrades to your Range Rover the crank pulley upgrade is suitable for the 5 Litre engine used in the Sport, Vouge and SVR versions. The larger crank pulley will boost your Range Rover performance by up to 65bhp.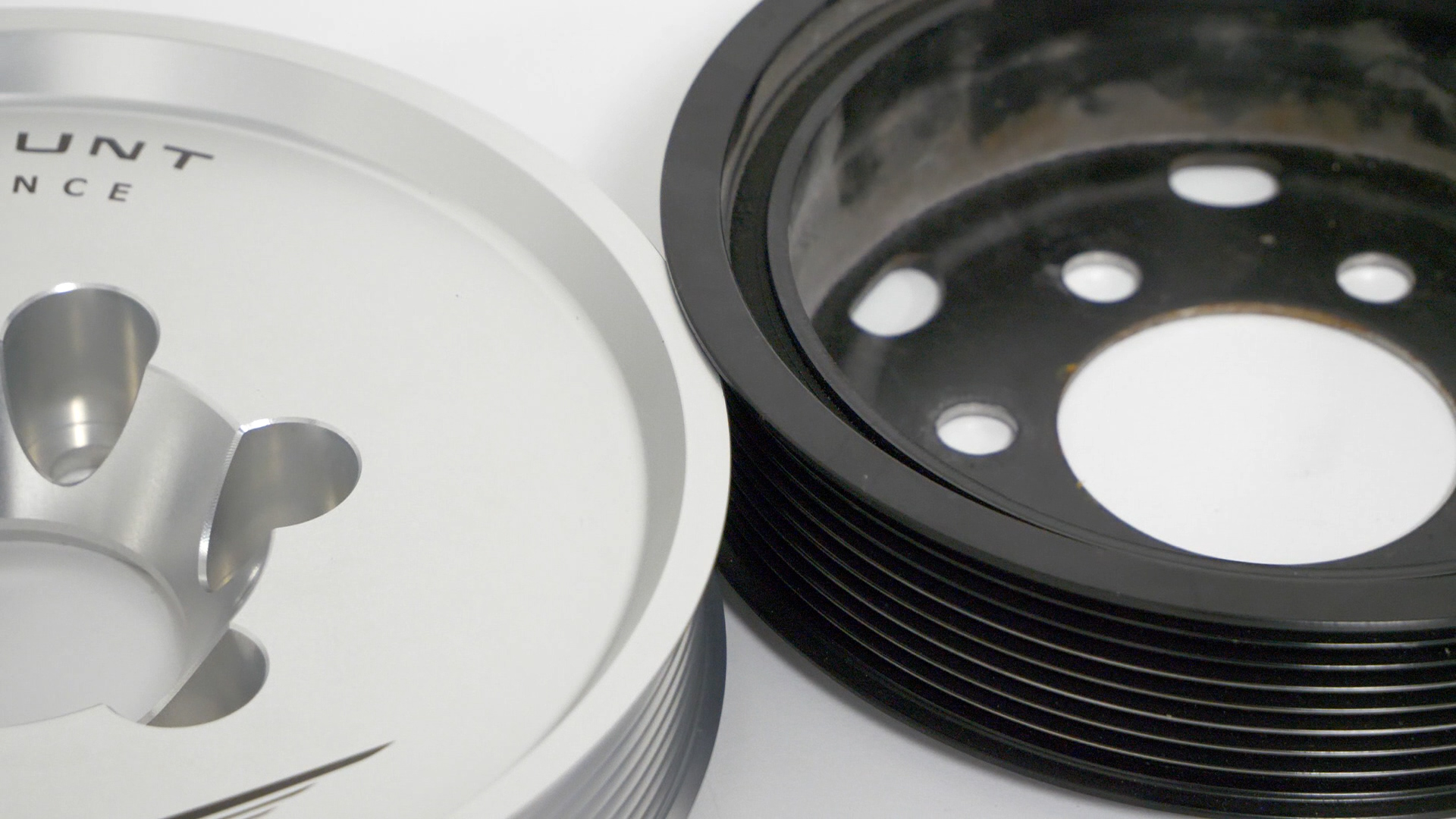 Please note the Range Rover 5.0 lower crank pulley should not be fitted on its own. Due to the additional airflow created the vehicles ECU must be remapped (with our software) to match fuelling and ensure maximum performance and reliability. When combined, these items will deliver guaranteed thrills and breathtaking new power and torque.
When placing the order, please indicate in the notes section, the colour of your existing lower engine crank pulley. This will either be black or silver. Without confirmation of this, we will not be able to guarantee correct fitment.
If you are looking for a little more power, this pulley forms part of the VIP design 650bhp conversion. When combined with other Paramount Performance parts power and performance can be taken to 650bhp. Hence giving near supercar performance to your Range Rover.
Worldwide mail order and shipping available. Tuning and remapping is also available mail order. If you can't make it into the Paramount workshops, or one of our dealers. Paramount can send your tune out to you on a self-tuning tool. So you can tune your car, anywhere, any time. Please let us know if you would like any further information on the Paramount Performance range of Jaguar tuning and performance upgrades.
Call us for more information on your Range Rover tuning or send us a mail to [email protected]