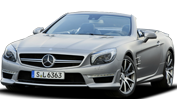 Mercedes S Class car tuning, remapping & exhausts
Display 15 Products per page
Mercedes Luxury Custom Tailored Indoor Car Cover – Mercedes Car Cover

Mercedes Luxury Custom Tailored Indoor – Car Cover Mercedes

The ultimate treat for your Mercedes, keep your Maserati snug and warm this winder is one of our Mercedes custom car covers, choose your colour, piping, and logos to match your Mercedes.

UK manufactured, fully bespoke indoor Mercedes car cover. Our custom made Mercedes indoor car covers are each individually hand made to order for each specific customer and their Mercedes.

These luxury Mercedes car covers are the finest you can buy, manufactured from a thick cotton acrylic with a soft protective fleecy inner

Piping can be added, as can a Mercedes logo on the hood if required, comes complete with its own storage and carry bag.

The indoor Mercedes car covers are fully breathable, very soft and are available in choice of 20 colours for the cover and piping – please specify your choice when ordering.

The picture shown of the Mercedes car cover is just for illustration, each custom car cover is specifically tailored to fit your pride and joy snugly and unique to you and your Mercedes

Worldwide mail order available. If you have any questions please let us know, you can mail us [email protected]

Mercedes S Class and SL Engine Tuning

Mercedes S Class and SL Engine Tuning – V-Switch Home Tuning and Mercedes ECU Remapping

Mercedes S Class and SL  V-Switch Home Tuning Giving you the power to choose.

A unique switchable system that allows you, the driver, to choose your Mercedes S Class and SL  tuning. V-Switch is a portable, standalone customer based programmer that is truly simple to use and gives you ultimate flexibility in what you want from your Mercedes S Class and SL Tuning and remapping

Tuning and remapping Designed to be used by the driver in the comfort of their own home it is capable of reading and writing tuning programmes for many different vehicle types.

Uniquely, it can also store in its memory three different files dedicated to the same car – one original file and two tuned files.

Most Mercedes Petrol and Diesel Vehicles from 2002 – 2009 can be tuned, but there are some exceptions, please mail us to find out more if in doubt.
---
We specialise in Mercedes S Class car tuning, performance exhaust systems, exhaust mufflers and sports catalytic converters. Buy Mercedes S Class performance car parts with worldwide shipping.