Online Car Tuning Training – 2hr Online One on One Swiftec training
Swiftec Online Car Tuning Training, covering all aspects of the Swiftec car tuning software, from how to tune and remap for performance and fuel economy. And how to make full use of the DTC delete tuning operations. As well as all the function disable tuning, like DPF, EGT, hot star tissues fix and much much more.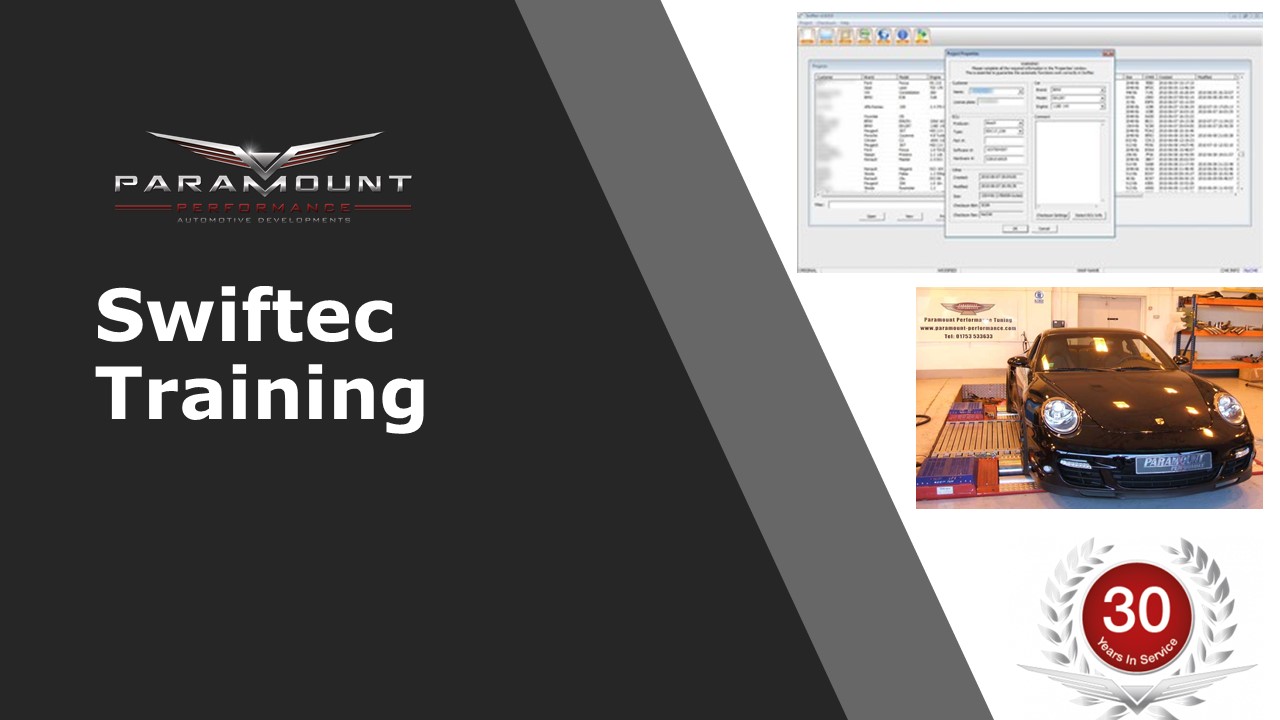 Swiftec Tuning Software
If you don't already have your Swiftech tuning software. We can supply this too at trade price. All 3 versions of the software are available.
And if you are looking for master tuning tools too, most options are in stock ready to go. Including both the Alientech range of tuning tools, and the popular Autotuner tools tool. Tool set up and support is included with all purchases. Worldwide shipping and tax-free sales are available, please ask if you need any assistance.
Swiftec has become teh go to tool and software for function deactivation tuning. DTC tuning, and additional add on tuning elements like DPF, EGR, Adblue and more.  Quick and simple to use. With just a little training you can very quickly become a master as constructing what wood normally be complicated and time consuming maps to construct.
If you are not sure where to start with your online Car Tuning Training don't worry.  Paramount Performance can arrange a free meet the trainer session for you. So you can meet your trainer online and get a feel for how the training looks and feels before you book.