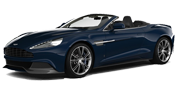 Display 15 Products per page
Aston Martin V8 Vantage Tuning ECU Remapping and Performance

Aston Martin V8 Vantage ECU Tuning and Performance Parts Package

Aston Martin, known for their racing pedigree and Paramount Performance with their tuning knowledge: a match that is hard to beat.

At Paramount Performance we can now offer a tuning package for Aston Martin Vantage V8 (V12 package also available, contact our technical team for details)

Aston Martin V8 Vantage performance air filters replace the standard paper elements allowing the V8 Engine to increase airflow, 200cpsi catalytic converters and a sports exhaust give an exotic exhaust note to your Aston Martin V8 Vantage. The exhaust system is available with 3 dB ratings from a very slight but sporty increase from standard to a barking, crackling 10dB increase over standard Aston Martin Vantage noise levels, and to finish off our partners at Viezu Technologies will remap your Aston Martin V8 Vantage ECU to optimise the performance gains from the components we supply and also remove the limiter should

At Paramount Performance we offer a complete tuning solution. Please call and speak to our team if you require these components fitted or if you have any special needs, we are on hand to help.

Other Aston Martin model tuning is also available. Please contact us with your requirements.

Choose the best… Choose Paramount Performance!

Prices from £3495 + VAT (mail order)

If you want the total package for your vehicle Paramount Performance offer suspension, brake and other performance upgrades. Contact us for more details.