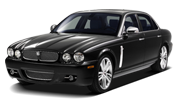 Jaguar XJ Tuning & Performance Upgrades
We offer Jaguar XJ remapping and tuning for all Jaguar vehicle models. If your model is now shown below please contact us to find out more tuning options for your Jaguar XJ
Popular Jaguar XJ products
Jaguar XJ 2.7 Diesel Tuning and Jaguar XJ 2.7 Remap

Jaguar XJ 2.7 Diesel  Tuning and Remapping can be carried out by Paramount Performance at many locations across the UK and around the world. It used to be that people thought only petrol and gasoline engines were tuneable. But that was a long time ago, and modern diesel engines have changed everything in the tuning industry.

Paramount have been tuning Jaguars since 1986. And Paramount and were the first Jaguar performance specialists to tune the new range of diesel jaguar engines.  The power and performance delivered through tuning is very significate. As well as that, fuel saving of 8-10% is very realistic too.
Other Jaguar XJ Modifications you may like:
Display 15 Products per page
Jaguar 4.0 XJR Supercharger Pulley – Upgraded Supercharger Pulley

Jaguar 4.0 XJR Supercharger Pulley  – Upgraded Supercharger Pulley  

 

Dramatically improves throttle response and midrange power by up to 28bhp. Will bring your Jaguar XJR to life.

Paramount was the first to adopt and develop the new style of Jaguar XJR modified upper supercharger pulleys, unlike the lower expensive and cumbersome lower supercharger pulleys, the upper smaller pulley does not require an alternative pulley belt meaning the Paramount XJR supercharger pulley is low maintenance and less obviously changed from stock

Not all Jaguar XJR supercharger pulleys are equal, The Paramount Jaguar XJR supercharger pulley is high-grade stainless steel, some cheap copies are manufactured from Ally and are not of the same quality – buy Jaguar upgrade parts with confidence from Paramount.

Jaguar 4.2 XJR Supercharger Pulley – Upgraded Supercharger Pulley

Jaguar 4.2 XJR Supercharger Pulley  – Upgraded Supercharger Pulley  

 

Dramatically improves throttle response and midrange power by up to 28bhp. Will bring your Jaguar 4.2 XJR to life. Paramount were the first to adopt and develop the new style of Jaguar XJR modified upper supercharger pulleys, unlike the lower expensive and cumbersome lower supercharger pulleys, the upper smaller pulley does not require an alternative pulley belt meaning the Paramount jaguar XJR supercharger pulley is low maintenance and less obviously changed from stock

Not all Jaguar XJR performance supercharger pulleys are equal, The Paramount Jaguar XJR supercharger pulley is high grade stainless steel, some cheap copies are manufactured from Ally and are not of the same quality – buy with confidence from Paramount.

Jaguar 5.0 XJR Supercharger Pulley – Upgraded Supercharger Pulley XJ

Jaguar 5.0 XJR Supercharger Pulley  – Upgraded Supercharger Pulley XJ

 

Jaguar XJ 5.0 modified Supercharger Pulley Dramatically improves throttle response and midrange power by up to 28bhp. Will bring your Jaguar xjr 5.0 to life. Paramount were the first to adopt and develop the new style of Jaguar jx 5.0 modified upper supercharger pulleys, unlike the lower expensive and cumbersome lower supercharger pulleys, the upper smaller pulley does not require an alternative pulley belt meaning the Paramount Jaguar XJ 5.0 supercharger pulley is low maintenance and less obviously changed from stock

Not all Jaguar XJ 5.0 supercharger pulleys are equal, The Paramount Jaguar XJR supercharger pulley is high grade stainless steel, some cheap copies are manufactured from Ally and are not of the same quality – buy with confidence from Paramount.

Jaguar E85 Fuel Tuning

Jaguar E85 Fuel Tuning

Jaguar E85 Fuel Tuning. First, what is E85 Fuel and can your Jaguar be tuned to run on it ? – The short answer is, if you Jaguar was made after 2010, it can be tuned to run on E85 fuel.

E85, or some times known as FlexFuel has become popular with performance car enthusiasts and tuners. As well as its environmental benefits, E85 fuel allows high performance engines to operate at much higher cylinder pressures. Hence producing more power. This is due to ethanol's combustion cooling effects and increased anti-knock properties

Jaguar Limited Slip Differential – Internal Diff Components for assembly to fit Jaguar XJ

 

The Jaguar XK QUAIFE differential will prevent loss of drive and traction that occurs with a standard Jaguar XK differential wheel slips. Whilst requiring some torque in the slipping wheel, the Jaguar XK limited-slip differential QUAIFE Diff unit is progressive in action but does not lock completely – controlled power is transmitted through the limited slip Jaguar XK differential to all the driving wheels. Installation is identical to the normal Jaguar XK differential with bearing pre-loads and pinion mesh being restored to the original Mini differential manufacturers' settings. Servicing of the Quaife Jaguar XK differential unit is simple as all gear pinions are free fitting and normal final drive lubrication oils are retained.

Paramount can supply Quaife differentials for almost all Jaguar XK models, if you don't see what you are looking for please mail us at info@paramount-performance.com

Jaguar Limited Slip Differential – Jaguar XJ Full diff unit ready to fit

 

Jaguar XK Quaife Differential units – Jaguar  XK Limited Slip Differential

The Jaguar XK QUAIFE differential will prevent loss of drive and traction that occurs with a standard Jaguar XK differential wheel slips. Whilst requiring some torque in the slipping wheel, the Jaguar XK limited slip differential QUAIFE Diff unit is progressive in action but does not lock completely – controlled power is transmitted through the limited slip Jaguar XK differential to all the driving wheels. Installation is identical to the normal Jaguar XK differential with bearing pre-loads and pinion mesh being restored to the original Mini differential manufacturers' settings. Servicing of the Quaife Jaguar XK differential unit is simple as all gear pinions are free fitting and normal final drive lubrication oils are retained. 

Jaguar XK Quaife Differential units – Jaguar  XK Limited Slip Differential
The Jaguar XK QUAIFE differential will prevent loss of drive and traction that occurs with a standard Jaguar XK differential wheel slips. Whilst requiring some torque in the slipping wheel, the Jaguar XK limited slip differential QUAIFE Diff unit is progressive in action but does not lock completely – controlled power is transmitted through the limited slip Jaguar XK differential to all the driving wheels. Installation is identical to the normal Jaguar XK differential with bearing pre-loads and pinion mesh being restored to the original Mini differential manufacturers' settings. Servicing of the Quaife Jaguar XK differential unit is simple as all gear pinions are free fitting and normal final drive lubrication oils are retained.
Jaguar XJ Quaife Differential units – Jaguar  XJ and XJR Limited Slip Differential Full diff unit ready to fit 

The Jaguar XJ QUAIFE differential will prevent loss of drive and traction that occurs with a standard Jaguar XJ differential wheel slips.

Whilst requiring some torque in the slipping wheel, the Jaguar XJ limited slip differential QUAIFE Diff unit is progressive in action but does not lock completely – controlled power is transmitted through the limited slip Jaguar XJ differential to all the driving wheels.

Installation is identical to the normal Jaguar XJ differential with bearing pre-loads and pinion mesh being restored to the original Mini differential manufacturers' settings.

Servicing of the Quaife Jaguar XJ differential unit is simple as all gear pinions are free fitting and normal final drive lubrication oils are retained.

 Paramount can supply Quaife differentials for almost all Jaguar XJ models if you don't see what you are looking for please mail us at info@paramount-performance.com

See our other performance upgrades for Jaguar Cars

Jaguar XJ 2.7 Diesel Tuning and Jaguar XJ 2.7 Remap

Jaguar XJ 2.7 Diesel  Tuning and Remapping can be carried out by Paramount Performance at many locations across the UK and around the world. It used to be that people thought only petrol and gasoline engines were tuneable. But that was a long time ago, and modern diesel engines have changed everything in the tuning industry.

Paramount have been tuning Jaguars since 1986. And Paramount and were the first Jaguar performance specialists to tune the new range of diesel jaguar engines.  The power and performance delivered through tuning is very significate. As well as that, fuel saving of 8-10% is very realistic too.

Jaguar XJ 3.6 Exhaust System & Mufflers

High-grade stainless steel Jaguar XJ 3.6 exhaust system and Jaguar XJ 3.6 mufflers made to order. Paramount offer an unrivalled range of Jaguar XJR and XJ tuning parts, Jaguar exhaust systems and exhaust mufflers for the complete range of Jaguar cars, including the Jaguar XJR and XJ exhaust system.

The Jaguar XJ exhaust system sound, look, the finish can all be custom tailored for the desired result, all of our Jaguar XJ exhaust systems come with a lifetime corrosion warranty too!

Jaguar XJ 4.0 Exhaust System / Jaguar XJ Exhaust Mufflers 1998 – 2003

Jaguar XJ 4.0 Exhaust System / Jaguar XJR Exhaust Mufflers 4.0

High grade stainless steel Jaguar XJ exhaust system exhaust and Jaguar XJ mufflers made to order. Paramount offer an unrivalled range of Jaguar XJR and XJ tuning parts, Jaguar exhaust systems and exhaust mufflers for the complete range of Jaguar cars, including the Jaguar XJR and XJ exhaust system.

The Jaguar XJ exhaust system sound, look, finish can all be custom tailored for the desired result, all of our Jaguar XJ exhaust systems come with a life time corrosion warranty too

Performance and stainless steel Jaguar XJ exhaust systems and Jaguar XJ mufflers are available for all Jaguar cars and models if you are not sure, or if you don't see what you are looking for please e-mail us – we are here to help.

Paramount the home of the custom performance Jaguar XJexhaust system, Jaguar XJ exhaust mufflers and Jaguar XJR tuning parts

Jaguar XJ 4.2 Remapping & Tuning

Jaguar XJ 4.2 Tuning and Jaguar XJR 4.2 Remap Tuning

Jaguar XJ Tuning and Jaguar XJR Remapping can be carried out by Paramount Performance at many locations across the UK and around the world.

Our Jaguar XJ tuning and Jaguar XJR remapping is completely custom, with each XJ remap being written live to your vehicle, the Jaguar XJ tuning can take account of your XJ's modifications, i.e. Paramount Jaguar XJ performance exhaust systems, or sports catalytic convertors as well as your driving requirements and fuel grade.

Paramount operate the very latest range of car tuning and remap software and our dedicated team of car tuning engineers have years of experience working in the prestige and Ferrari car tuning arena.

Jaguar XJ tuning and Jaguar XJR ECU remapping gives a power increases of around 25bhp (depending on precise model) with significantly better throttle response, full custom chip tuning and live rolling road testing and tuning for your Jaguar XJ are available at many locations – please ask for details.

Paramount Performance is the home for all your Jaguar tuning and performance parts

Jaguar XJ 5.0 Tuning – Home tuning and mail order tuning system

Jaguar XJ 5.0 Tuning – Home tuning and mail order tuning system

Paramount Performance already have an amazing range of Jaguar XJR 5.0 tuning and ecu remapping, but we appreciate depending on where you are you may not be able to get to us or one of our dealers

And so now we can tune your vehicle where ever you are! – our brand new driver operated Jaguar tuning system enables you to plug in where ever you are in the world and upload a custom and bespoke Jaguar XJR 5.0 tuning file direct to your car..

The Jaguar XJR 5.0 tuning is very effective offering up to 50bhp on the supercharged versions, and huge pulling power.

Throttle response and midrange power is dramatically improved – its not subtle and is suitable for the Jaguar XJ and XJR models. Jaguar XJR 5.0 mail order tuning with worldwide shipping is now a reality, and we can adjust your Jaguar XJR 5.0 tuning for modifications, like our Jaguar 5.0 super charger pulley, 200 cells cats, or Jaguar XJR exhaust system, and also your fuel grade or location too.

Jaguar XJ 6 Supercharger Pulley – Lower Pulley kit

Jaguar XJ 6 Supercharger Lower Pulley Kit

The Jaguar XJ6 with the straight 6 engine has a different supercharger pulley than the later V8 engines where either the top or lower pulley can be changed, on the Jaguar XJ6 it is just the lower supercharger pulley that is upgraded. The good news is it is very much easier to fit than the later V8 engine version. On the Jaguar XJR-6 it is a simple bolt on / off operation.

So why not bold on some more power for your XJR today

The Jaguar XJ 6 Supercharger Lower Pulley kit also comes with a new high quality belt too, ready for fitting. The kits are available mail order with worldwide shipping, or we offer a full fitting service at our UK workshops

.

Jaguar XJ and XJR 4.0 200 catalytic Converters (Pair)

Jaguar XJ Catalytic Converters (Pair) – High Performance Jaguar XJ 4.0 Catalytic Converters

4.0 Jaguar XJ Catalytic Converters – High Performance 200 cell catalytic converters

The standard Jaguar xj and xjr catalytic converters have 600 cells per square inch, these original standard cats can be very restrictive in their gas flow.

Paramount's high flow  Jaguar  XJ Catalytic Converters have 200 cells per inch, these Jaguar XJ Catalytic Converters fit both  the Jaguar XJ and XJR. These Jaguar XK Catalytic Converters are integrated into a large bore downpipe, they reduce back pressure substantially and increase flow rates, they are particularly effective on Jaguar Supercharged engines.

Performance Hi-flow Jaguar Catalytic Converters and Sports Cats work exceptionally well on re-mapped (chip tuned) engines. The power increase delivered by our Jaguar XJ Catalytic Converters is around 22-25 bhp across the midrange.

*For off-road & Motorsport use only

Paramount Performance home for your Jaguar Catalytic Converters and all your Jaguar tuning needs

Jaguar XJ and XJR 4.2 Catalytic Converters

Jaguar XJ Catalytic Converters (Pair) – High Performance Jaguar XJ 4.2 Catalytic Converters

4.2 Jaguar XJ Catalytic Converters – High Performance 200 cell catalytic converters.  The standard Jaguar XJ and XJR catalytic converters have 600 cells per square inch, these original standard cats can be very restrictive in their gas flow.

Paramount's high flow  Jaguar  XJ Catalytic Converters have 200 cells per inch, these Jaguar XJ Catalytic Converters fit both  the Jaguar XJ and XJR. These Jaguar XK Catalytic Converters are integrated into a large bore downpipe, they reduce back pressure substantially and increase flow rates, they are particularly effective on Jaguar Supercharged engines.

Emission levels remain fully road and MOT legal. Performance Hi-flow Jaguar Catalytic Converters and Sports Cats work exceptionally well on re-mapped (chip tuned) engines. The power increase delivered by our Jaguar XJ Catalytic Converters is around 22-25 bhp across the midrange.

These Jaguar S-Type 4.2 Racing Catalytic Converters also approved and tested to 600bhp. Using German TUV cat matrixes, they are not the cheap small Catalytic Converters used by many suppliers which burn out and fail in just 2-3 years. Or worse, melt block the exhaust system, potentially causing catastrophic failure of the engine.

If you are going to change your Catalytic Converters be sure to change them with a part of at least teh quality of the OEM original. Do it once and do it right.

Paramount Performance home for your Jaguar Catalytic Converters and all your Jaguar tuning needs

*For off-road & Motorsport use only

Jaguar XJ Exhaust System / Jaguar XJ 3.0 Diesel Exhaust Mufflers 2010-2014

Jaguar XJ Exhaust System / Jaguar XJ 3.0 Diesel Exhaust Mufflers 2010-2014

High grade stainless steel Jaguar XJ exhaust system rear boxes and Jaguar XJR mufflers for the diesel XJ are made to order. Paramount offer an unrivalled range of 2010 – 2014 Jaguar XJR and XJ tuning parts, Jaguar XJ exhaust systems and exhaust mufflers for the complete range of Jaguar cars, including the lovely new shape Jaguar XJR and XJ exhaust system.

Performance and stainless steel Jaguar XJ exhaust systems and Jaguar XJ mufflers are available for all Jaguar cars and models if you are not sure, or if you don't see what you are looking for please e-mail us – we are here to help.

Paramount the home of the custom performance Jaguar XJ exhaust system, Jaguar XJ exhaust mufflers and Jaguar XJR tuning parts
---
If you have any particular needs for your Jaguar XJ, please complete the form below and one of our Jaguar specialists will contact you shortly