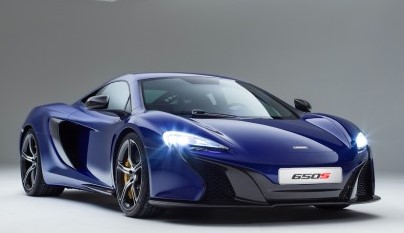 McLaren 650s Tuning, Remapping and Exhaust Systems
We specialise in supplying performance parts and upgrades for McLaren 650s models.
We deliver first-class tuning, remapping and performance upgrades including performance exhausts, tyres and styling products.
Don't trust your McLaren 650s tuning to anyone, we have a 5* rating from our customers and specialised in high-value performance cars such as McLaren 650s.
Display 15 Products per page
McLaren 650 Tuning and ECU Remapping

McLaren 650s Tuning and Remapping

Paramount Performance offer custom and bespoke McLaren 650s tuning and ecu remapping. The Paramount McLaren 650s tuning and ecu remapping software is written live in house, the 650s tuning software is developed in house on the Paramount rolling road, so you get to see the full process, tuning and details of the additional performance delivered.

The Paramount Performance McLaren 650s tuning takes place on a 3000bhp 4×4 dyno, its written live so the team can adjust your 650s tuning software, tailoring it to your specific requirements, and additional modifications, like a performance McLaren 650s exhaust system, and / or de-cat pipes.

The Paramount McLaren 650s tuning and remapping comes with before and after dyno testing, custom tuning file creation and testing. Worldwide 650s tuning service available via mail order, please ask for details. As well as full UK wide collection and delivery service.

Performance McLaren 650s exhaust systems and air filters are also available

McLaren 650s De-cat pipes Cat By pass

McLaren 650 De-cat pipes / Cat by pass pipe

From IPE exhausts we offer the McLaren 650s exhaust De-cat pipes, or cat by-pass manufactured in high quality stainless steel, Paramount offer a full fitting service of the McLaren 650s de-cat pipes at our workshops in Stratford Upon Avon, (please ask for a quote) we also offer bespoke tuning and ecu remapping for McLaren's too.  We can also supply supply these 650s De-cat pipes Cat By pass pipes mail order with international shipping

If you have any questions regarding our McLaren 650s de-cat pipes, 650s exhaust systems or tuning please drop us a mail to [email protected]

Please note, all de-cat pipes are sold for off road, motorsport, and track use only. Within the EU road going vehicles must be fitted with a functioning catalytic convertor.  These De-cat pipes are not for road use within the EU.

McLaren 650s Exhaust system from IPE

McLaren

650s

Exhaust system from

IPE

McLaren 650s Exhaust system manufactured in high grade stainless steel, includes integrated ceramic coated tips, Paramount offer both mail order McLaren 650s Exhaust systems, and also a full Uk fitting service, the choice is yours, if you would like us to fit you McLaren 650s Exhaust system please let us know so we can arrange a quote for you. McLaren 650s Tuning and remapping can be arranged as well.

If you have any questions regarding the IPE McLaren 650 exhaust system or tuning please drop us a mail to [email protected]