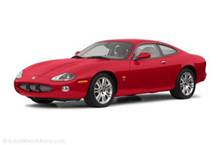 Below are our Jaguar XK tuning or Jaguar XK performance products. Call us to discuss your individual requirements, we can arrange worldwide shipping of all of our Jaguar Performance parts.
Display 15 Products per page
Jaguar 4.2 XK and XKR Performance Engine Tuning – ECU Remapping 2003- 2009.

Jaguar XK/XKR Performance Engine Tuning Jaguar Performance ECU Remapping – How your Jaguar should have performed the first time you drove it!

Jaguar engine tuning and ECU remapping can deliver stunning results transforming power delivery, throttle response, sound and performance delivery through the transmission systems. Most Jaguar ECU remapping and engine tuning can be carried out quickly and easily through the diagnostic port, the work is guaranteed and insured and will deliver absolutely stunning results.

Jaguar Burble Pop & Bang Tuning

Jaguar Burble Pop and Bang Tuning

Want more exhaust tone from your Jaguar, more burble on overrun and more rumble?

Amazingly this can now be software installed, yep that's right, download and install more burble, and a more aggressive exhaust tone on overrun and more popping and banging – sometimes known as anti-lag tuning and remapping,…. click to see more …

Jaguar Speed limiter removal – XK and F Type speed limiter adjustment

Jaguar XK Speed limiter removal and Jaguar F Type Speed Limiter removal. 

Jaguar speed limiter removal – Jaguar speed limiter deactivation or resetting to your choice of limit

The deactivation of your Jaguar Speed limiter can be combined with a performance tune at the same time, and for no additional cost, or carried out on its own as a unique service, the choice is yours… click to read more …

Jaguar XKR 4.0 Supercharger Pulley – Upgraded supercharger pulley

Jaguar XKR 4.0 Supercharger Pulley – Upgraded supercharger pulley

Dramatically improves throttle response and midrange power by up to 28bhp. Will bring your Jaguar 4.0 XKR to life. Paramount were the first to adopt and develop the new style of J Jaguar XKR 4.0 Supercharger Pulley, unlike the lower expensive and cumbersome lower supercharger pulleys, the upper smaller supercharger pulley does not require an alternative pulley belt meaning the Paramount Jaguar XKR Supercharger Pulley is low maintenance and less obviously changed from stock.

Jaguar XKR Crank Supercharger Pulley – 4.0 Upgraded Crank supercharger pulley

Jaguar XKR 4.0 /4.2 Crank Supercharger Pulley – Upgraded crank supercharger pulley

The upper Jaguar XJR supercharger pulley is the one most commonly changed, but for these owners looking for the next steps and additional performance we can also change the lower crank pulley driving the supercharger pulley.

Changing the Jaguar XKR supercharger crank pulley dramatically improves power delivery and further increases throttle response and midrange power by up to 38bhp.

The Jaguar XKR 4.2 engine can also remapping, so the engine management software can further be increased to take full account of the lower supercharger pulley. The 4.0 XKR engine can't be mapped, but the software does react and adjust for the larger boost pressure delivered through the lower supercharger crank pulley

In order to supply our Jaguar XJR supercharger crank pulley, we do need you to send us your original crank pulley, as we physically mill and machine the original pulley

We can do this either mail order if you send us your pulley, or we can do it over night if you are able to bring your car to us 

The price shown here is just for the machining and pulley supply, if you are looking for fitting, please mail us for prices and details [email protected]

 

Jaguar XK and XKR 4.0 Catalytic Converters (Pair)

Jaguar Catalytic Converters (Pair) – High-Performance Jaguar XK 4.0 Catalytic Converters

XKR 4.0 Catalytic Converters – High Performance 200 cell catalytic converters

The standard Jaguar XK catalytic converters have 600 cells per square inch, these original standard cats can be very restrictive in their gas flow.

Paramount's high flow Jaguar XKR 4.0 Catalytic Converters have 200 cells per inch, these Jaguar XK Catalytic Converters fit both the Jaguar XK and XKR. These Jaguar XK Catalytic Converters are integrated into a large-bore downpipe. As such they reduce back pressure substantially and increase flow rates, they are particularly effective on Jaguar Supercharged engines, and when combined with other Paramount Performance parts can push the Jaguar 4.2 XKR past 475bhp.

Jaguar XKR de-cat pipes, catalytic delete pipes

Jaguar XKR de-cat pipes – XKR De-cat Catalytic Converter delete pipes

 

Jaguar XKR de-cat pipes. If you choose to remove and delete the catalytic converters from your Jaguar XKR or XK V8. Paramount can supply a pair of  Jaguar XK De-cat pipes to fit your cat.  The Jaguar XKR De-cat pipes fit to the exact same mountings and have correct 02 Lambda boss holes. They just don't have the internal catalytic convertor matrix.

The advantage of de-cat pipes is of course much less restriction in exhaust gas flow. The reduction in restrictions means the power and performance levels can be achieved quicker. Customers will often state there is an immediate improvement to throttle response and mid range power, Simply put the power comes in sooner and pulls harder

Supercharger Pulley Puller

Supercharger Pulley Puller

Ideal for Jaguar and Land Rover supercharger pulley removal. Made in the UK. This high quality, supercharger pulley puller is great value for money.

The Jaguar and Land Rover engine is fitted with a serpentine belt and the associated ribbed drive pulleys. As such care has to be taken when removing these pulleys. A traditional puller will not be strong enough to grip the ribbed supercharger pulley.

This specialist puller is designed for these ribbed pulleys. And as such, its a great solution that will safely and smoothly remove the upper supercharger pulley.

Jaguar XK / XKR Exhaust 4.0 / 4.2 Exhaust System Rear boxes

Jaguar XK / XKR Exhaust 4.0 / 4.2 Exhaust System Rear Boxes     

A pair of lovely high grade stainless steel Jaguar XK and XKR rear exhaust boxes, if you are looking for a great deeper sound, but don want to splash out on a full stainless steel exhaust system these Jaguar XKR exhaust boxes are just the ticket. And if you want something with a deeper tone, we can also supply a pair of rear exhaust pipes without the rear silencing boxes, – not super loud, but certainly rather sporty and deep V8 roar on acceleration, but without drone while cruising.

 

Jaguar XK Lowering Springs – 30 mm springs 4.0 /4.2 >2006

Jaguar XK Lowering springs are perfect for track day and every day road, these Jaguar XK springs dramatically improve both a vehicle's performance and appearance, without introducing a "bone shaking" ride quality. By providing a lower center of gravity, this spring set up creates a vehicle that has increased road handling and cornering grip, while also improving its aesthetic look. The progressive rate design of these springs also helps to ensure that a smooth ride is maintained even under the most extreme performance driving conditions.