PERFORMANCE DIESEL ECONOMY TUNING AND FUEL ECONOMY TUNING
Diesel engines are particularly tuneable for an increase in fuel economy, power tuning and MPG tuning. Diesel tuning boxes can be very useful for a number of applications, but tuning boxes are particularly useful where easy installation is required, or where dyno testing and dyno tuning may not be suitable, i.e. commercial tuning, HGV tuning, lorry, tractor tuning and van tuning.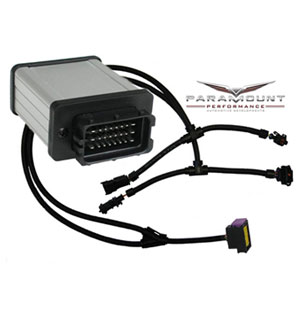 Paramount can supply a range of diesel products, including:
TDi tuning boxes
Programmable diesel tuning boxes (DPT)
Piggyback diesel power tuning boxes
Tunit diesel units
Digital PD tuning boxes
Rapid tuning solutions
Plug and play performance tuning boxes
ECU remapping especially aimed at MPG tuning
Fuel reduction tuning
Engine economy tuning (Engine chipping fuel economy)
4×4 tuning (Range Rover tuning specialists)
Taxi economy tuning
Van and commercial vehicles tuning
The fuel-saving and fuel tuning results are all available for inspection. We have many case studies where we have developed fuel saving solutions for specific cars, vans and commercial vehicles – we will be happy to share these with you and show you the results first-hand. No other car tuning and remap software company can offer you fuel economy and fuel-saving tuning like this.
Ten Good Reasons To Fuel Economy Tune Your Vehicle:
Up to 20% savings on the cost of fuel
Up to 20% reduction on emissions – testing results available
Zero proven impact on warranty and zero impact on residual value – more than 150,000 vehicles tuned
No need for mechanical modifications
Fast installation, the process normally takes less than 1 hour
One-off installation fee – international coverage
Possible ROI in 6 months or less
No on-going maintenance fees – only fuel save monitoring
We will return your vehicle to standard at any time
Guaranteed fuel saving with a 30-day trial
See some of the most popular Vehicle Tuning & Remapping products:
Display 25 Products per page
Ford Ranger 2.2 Tuning Box – Diesel Engine Tuning

Ford Ranger 2.2 Tuning Box

Ford Ranger 2.2 tuning box, ideal if you don't want the hassle and formality of having your Ford Ranger 2.2 ecu remapped. The Paramount Performance Ford Ranger 2.2 tuning box is preprogrammed by Paramount so it's just a simple plug and play operation for you to install. Paramount will even fit your Ford Ranger 2.2 Tuning Box free of charge for you – and show you how to remove it at any time too.

Not sure if the Ford Ranger 2.2 Tuning Box is for you – don't worry, try and buy with confidence – Paramount offer a 30days trial on the Ford Ranger 2.2 Tuning Box, buy the plugin – and if you are not delighted send it back for a refund – it's a genuine offer. But we have never ever had one back yet!

The Paramount Ford Ranger TDI 2.2 Tuning Box is available mail order the world over, and may be tax-free subject to your location – instructions are of course included and there is a UK based support team if you have any questions