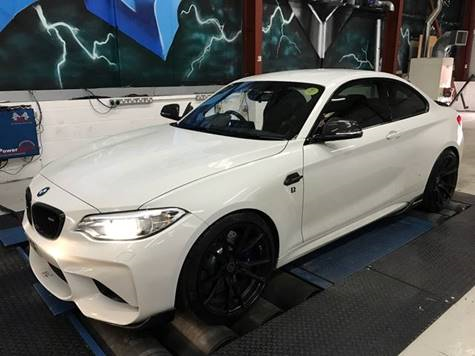 Paramount have been tuning performance cars since 1984, initially focusing on Jaguar and then Land Rover vehicle tuning, for the past 10 years Paramount has become a BMW tuning specialist, focusing on modern BMW ECU's. And more recently extending its BMW tuning services to include BMW Gearbox tuning.
As well as BMW tuning and upgrade services, the Paramount Team drive these cars to, at this time we have a 118d, a 220Mi, a 2019 BMW M140i, a classic M3, and a 2020 BMW X5d, you could say we have become a little obsessed with these cars- and for a good reason too, they are super reliable, and offer thrilling speed and power delivery
Looking at the BMW M140i tuning, it has the same 4.0i BMW engine used across much of the range. The engine delivers 340hp stock, and the new 8 speed zf gearbox gives 500nm of torque, pretty impressive. Yet with paramount BMW tuning the power is increased to 426hp at the crank. It's a huge increase and you can feel it across the whole rev range right from the first touch of the throttle
A gain of 103NM of torque over the stock figure can also be delivered, it's not subtle.
The twin scroll turbo brings in max boost pressure sooner and so the throttle response and low down take off and pick up is dramatically improved
Add to this the BMW gearbox tuning programme and the new driving experience is simply amazing, you really do have to drive the car to appreciate just how much quicker it is.
Paramount offer BMW Tuning for the full range of modern BMW cars, including the hybrid powered vehicles, and the list of BMW gearboxes that can be tuned is growing all the time too
Paramount also offer a huge range of BMW exhaust systems, from some of the leading performance exhaust systems manufactures, like Milltek, IPE, Armytrix, super sprint and more. A performance exhaust system makes an excellent companion to a performance tune
All BMW tuning and remapping comes with a 30 day trial, so drive, test and enjoy with confidence – info@paramount-performance.com
0
0
Simon White
https://paramount-performance.com/wp-content/uploads/2021/01/logo.png
Simon White
2020-03-05 16:29:56
2021-03-09 15:00:22
BMW Tuning